UK to Introduce HIV Home Testing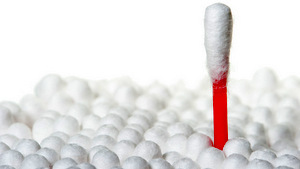 Heath experts in the UK are pushing to have the countries laws changed to allow HIV home testing to be introduced.
Britain's 'London Evening Standard' is reporting that UK Health officials are about to announce that they will move for the introduction of home testing kits for HIV. Currently to get tested for HIV people must attend a clinic or send a test away to a laboratory for analysis.
The new test will be a saliva based test that will give a quick positive or negative result. Currently 100,000 people in the United Kingdom are living with HIV but official estimate their are an additional 25,000 people who are undiagnosed.
The Terrance Higgins Trust, a charity that works to reduce HIV rates in the United Kingdom, welcomed the introduction of home testing. Policy Director Lisa Power commented;
"We warmly welcome this decision, which Terrence Higgins Trust has long campaigned for. People deserve to have a choice about how and where they test for HIV and proper regulation will make self testing a safe and supported option for many more people across the country. The public response to our highly successful home sampling scheme shows that many people who have never tested before, or who have been putting off a visit to a clinic, are willing to test at home.
Deborah Jack, Chief Executive of the National AIDS trust also welcomed the move.
"With around 25,000 people in the UK living with HIV without knowing it, it is vital we offer as many options as possible to take an HIV test," said Ms Jack.
Ms Jack also highlighted that many people are currently using inferior self testing kits bought through the internet, and it would be preferable to have more effective kits available.
Image: Stock Image from YayMicro by Labunskiy K