United Voice Calls for Joe Bullock to Resign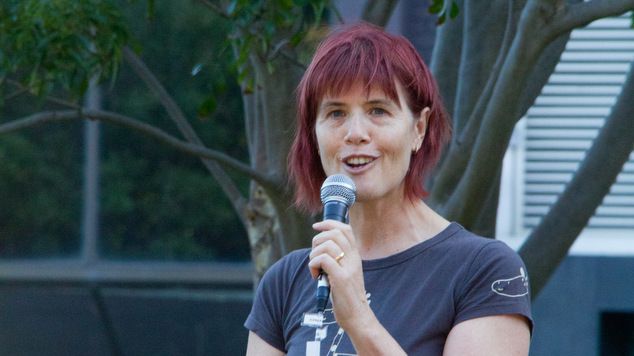 United Voice, the Union that backed Labor's Joe Bullock in a bitter pre-selection fight, is now calling for his resignation.
United Voice's WA Secretary Carolyn Smith (pictured) has described the newly elected Senator's comments about running mate Louise Pratt as "appalling".
Mr Bullock scored the top position on Labor's election ticket after Uniting Voice and other unions threw their weight behind the fellow unionist's aspirations to enter politics.
The backing of United Voice and other unions saw Mr Bullock, who was the head of the Shop, Distributive and Allied Employees Association, get the top spot on the party's senate ticket. This meant incumbent Senator Louise Pratt was knocked down to the number two spot.
On the eve of the election re-run an audio recording surfaced in which Mr Bullock described Labor members as "mad", he also spoke about how Tony Abbott had the potential to become a very good Prime Minister and questioned Senator Pratt's sexuality.
Senator Pratt's future is now in doubt as the party secured less votes in the re-run election. Some political commentators have suggested that Mr Bullock is responsible, in part, for the lower level of support.
Ms Smith has now called for the newly elected Senator to step aside.
""United Voice previously supported Joe Bullock in the Senate election. However, in light of his recent comments we no longer believe he is fit to represent the ALP in the Australian Senate.
"If Joe Bullock really believes in the Labor Party, if he believes in making Australia a better place, he should seriously consider resigning his position." Smith said.