A Family Outing: Artist Ursula Martinez bares all at Perth Festival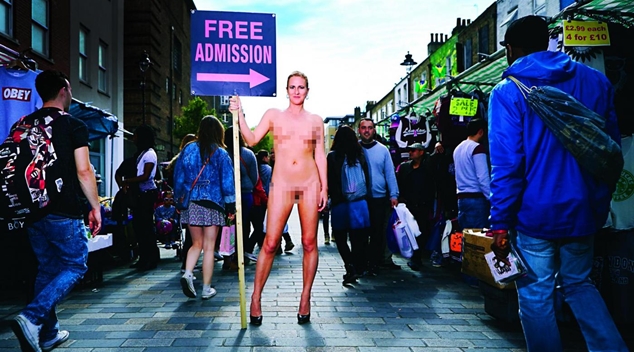 If you're a fan of Fringe World, you've almost definitely seen the work of Ursula Martinez before. Perhaps best know on the fringe circuit for her role in La Soiree and her uniquely adult twist on the classic handkerchief magic trick.
Martinez is celebrating 20 years of performance, with two very personal and soul-baring shows at Perth Festival – Free Admission and A Family Outing: 20 Years On.
Serving as Artist-In-Residence, Martinez will be revisiting her debut show A Family Outing two decades later. Originally, the show explored Martinez' life, queer identity and relationship with her parents in a semi-scripted stage show that held nothing back. Now, Martinez is re-staging the show – but her father has passed away and her mother is unable to remember her lines.
We caught up with Martinez for a chat ahead of her Perth Festival residency.
First of all, I have to ask how your notorious hanky routine came to be.
"It came about quite literally from a drunken evening with friends. I was in my house and there was about six of us and we all got really drunk and because I was at home I had all of my stuff with me so we started doing party pieces and getting out wigs and costumes, I was getting out my guitar, all that stuff."
"I had this magic trick in my drawer that I'd had for ages, it was the only trick I knew and I'd learned it when I was about fourteen. So as part of this late night drunken party performance nonsense I started doing my magic trick and I started taking my clothes off and in the foggy hungover state of the next morning I was recalling the night before and I was thinking about that performance and I thought 'Oh! That was quite a good idea!' and I took it from there!"
It sounds like you're bringing a very different performance to Perth Festival. Did you parents have performance experience as well?
Not really. My dad used to do a bit of performance when he was in the army in the Second World War, he used to give them a little bit of entertainment. That's all though, they were both retired teachers.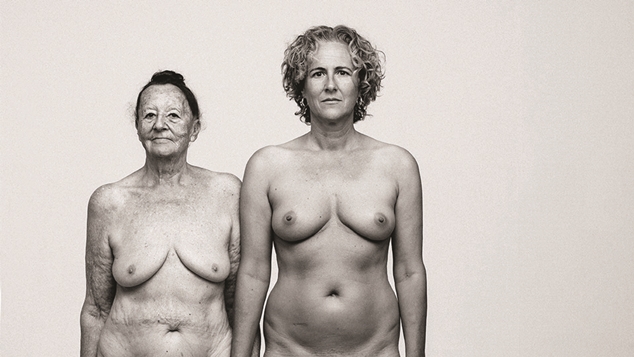 So how did they react when you asked to collaborate?
They were both very open people! Adventurous and a little bit bohemian, I mean we grew up as nudists. Also they were both retired and a little bit bored, so when I spoke to them to appear in a show with me they were both very up for it.
From the tease of the show in Perth Festival's trailer, the show looks very off the cuff. Is there a script?
It was a mixture, so people were never quite sure which bit was which. Some bits were tightly scripted, some bits were tightly structured but loosely scripted, and other bits were completely improvised, but the audience purposely were never quite clear on that.
What made you decide to revisit that show 20 years on?
20 years felt like a thing! 20 years since my first show and a lot of things happen in 20 years. I just thought it would be interesting to revisit that show and explore the passing of time which is a universal thing we all experience. We can't not experience it! It's something we can all relate to.
It must have been difficult for you to go back there on a personal level.
It's just normal life. When 20 years pass, the best case scenario is that you're 20 years older but not particularly different. Worst case scenario is that you're dead. Mid case scenario you're older but more vulnerable or less well or more frail or incapacitated. That's just the reality of life. In some way making the show is no more difficult than living the life.
In order to make this show we've had to revisit the previous show, so while it's a little bit sad it's also nostalgic and beautiful to remember that amazing experience that we shared 20 years ago when we had no idea it would be a massive success and end up touring the world together.
Ursula Martinez' A Family Outing: 20 Years On will be at the State Theatre Centre Studio Underground from February 7th – 12th and Free Admission from February 15th – 18th. For tickets and more information, head to perthfestival.com.au
Leigh Andrew Hill
Cover photo:- Alicja Dobricka