USA's Ambassador to the UN condemns abuse of gay men in Chechnya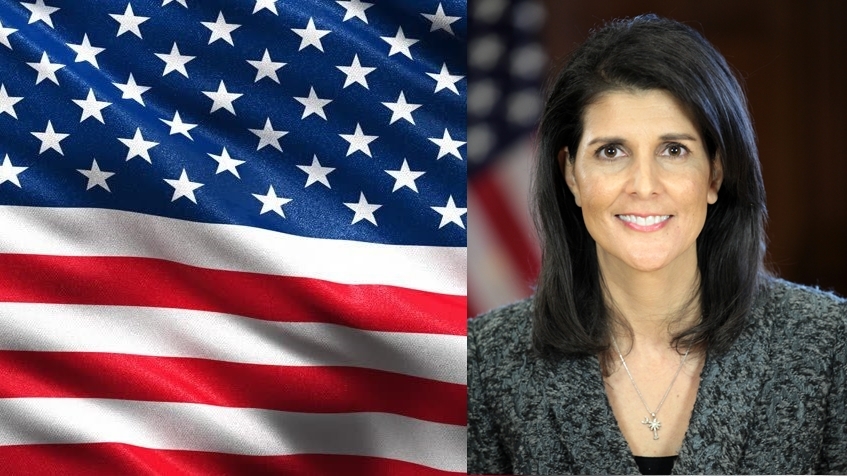 The United States Ambassador the the United Nations has condemned the treatment of gay men in The Chechen Republic.
Nikki Halley, President's Trump's representative at the United Nation, released a statement urging authorities in Chechnya to investigate the claims that were first published in a Russian newspaper.
"We continue to be disturbed by reports of kidnapping, torture, and murder of people in Chechnya based on their sexual orientation and those persecuted by association.
"If true, this violation of human rights cannot be ignored – Chechen authorities must immediately investigate these allegations, hold anyone involved accountable, and take steps to prevent future abuses." Ambassador Halley said.
Halley said the United States remained committed to fighting discrimination and said human rights would be discussed at an upcoming meeting of the United Nation's Security Council.
"We are against all forms of discrimination, including against people based on sexual orientation. When left unchecked, discrimination and human rights abuses can lead to destabilization and conflict.
"Tomorrow, the United States will lead a first-ever meeting on human rights in international conflicts in the UN Security Council to underscore our commitment to addressing human rights abuses wherever they threaten international peace and security.
Reports were first published in Russian media at the beginning of the month. The initial reports suggest that more than 100 men have been rounded up and held at several detention centres in The Chechen Republic. It has been alleged that at least three man have been murdered, while others have been tortured.
The Chenchen Republic in Russia's south is an autonomous region with it's own government but it a part of Russia. The region is predominantly Muslim.
Last week a representative for the Kremlin said there was no reliable information available to back up the reports published in the media.
Concern about the report has been raised by politicians around the world. Boris Johnson, the United Kingdom's Foreign Secretary condemned the action describing it as "outregeous", while Australian's Foreign Affairs Minister said the reports were concerning.
President Vladimir Putin's spokesman Dmitry Peskov told journalists: "We do not have any reliable information about any problems in this area."
When the report was first raised a spokesperson for Chechnya's leader denied any gay people existed in the region.
President Amzan Kadyrov's spokesperson released a statement describing the report as "absolute lies and disinformation."
"You cannot arrest or repress people who just don't exist in the republic," the spokesman, Alvi Karimov, said.
"If such people existed in Chechnya, law enforcement would not have to worry about them, as their own relatives would have sent them to where they could never return."
OIP Staff