WA AIDS Council praises David Kernohan's achievements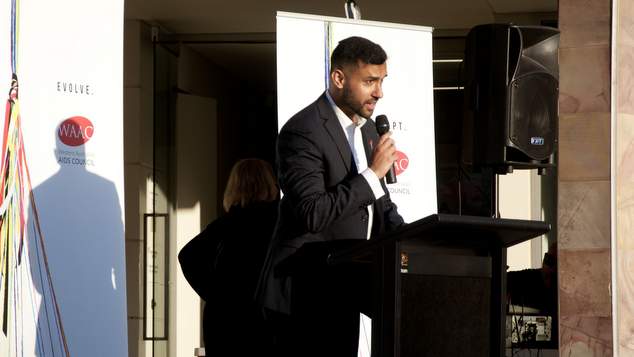 The WA AIDS Council have praised David Kernohan's contributions to the organisation saying their CEO was leaving the position immediately because he'd achieved all the goals he was hired for ahead of time.
Kernohan's resignation was announced to members at the organisation's Annual General Meeting last night.
Chairman Asanka Gunasekera said Kernohan had left the organisation as of Monday. OUTinPerth understands the CEO did not attend the AGM.

In a statement posted to the WA AIDS Council website today Gunasekera said Kernohan was leaving the organisation "on a high note" and praised his achievements while leading the health organisation.
The WA AIDS Council said they had hired Kernohan in 2017; "for a three-year term, with a brief to implement strategic change and place the organisation on a sustainable footing within the not-for-profit sector."
Gunasekera said through Kernohan's commitment, drive and passion for hard work, the agreed goals have been achieved earlier than expected.
"Having completed his mandate, David leaves the organisation on a high note and the Board and I offer our sincere thanks for his commitment and dedication to WAAC," Gunasekera said.
Stepping into his show as interim CEO will be Kristina Mitsikas. In her capacity as Director of Operations, Kristina has previously acted in the CEO position. Next month the organisation will begin the process of recruiting a replacement.
Despite the high praise from the chair and board of the organisation, Kernohan's time leading the WA AIDS Council has included a high turnover of staff, including the loss of some team members who had worked for the organisation for decades.
In June, the WA Health Department announced it would not be providing a new multi-year funding agreement to the WA AIDS Council, instead opting to extend the organisation's current funding contract for an additional 12 months.
Graeme Watson, image: Asanka Gunasekera at World AIDS Day 1st December 2016. 
---