WA amends laws to end forced divorce for trans and gender diverse people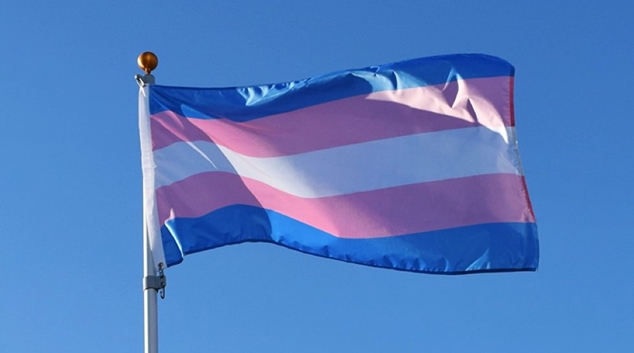 Transgender and gender diverse Western Australians will no longer have to divorce their partners in order to have their gender legally affirmed after the upper house passed new legislation yesterday.
The previous legislation prevented trans and gender diverse people from being able to have their gender recognised on official documents if they were married to someone of the same gender. The WA Parliament has been under pressure to remove the now defunct provision since the passage of marriage equality in 2017 to ensure equality for all and bring the state in line with federal marriage law.
The move also follows a report from the Law Reform Commission of WA, which recommended a series of legal changes to improve the lives of LGBTIQ+ Western Australians.
After extensive debate in both houses last year – the bill passed in the Legislative Council on Tuesday 27 votes to 3, with only members of One Nation voting against the changes. Tasmania is now the last remaining state or territory yet to update their laws.
Speaking in the Legislative Council yesterday, Deputy Leader of the Opposition Michael Mischin rose to confirm the WA Liberals would support the bill. The former Attorney General commended the McGowan Government for introducing the bill, but also highlighted that it was long past the December deadline set by Canberra to bring state law in line.
"Of course last year we had a great debate on the subject and same-sex unions formalised and recognised as marriages by law are now the law of the country. Nevertheless, a recognition certificate cannot be issued in cases in which a person having undergone a reassignment procedure and fulfilling the other criteria mentioned in section 15 of the act is married," Mischin said.
"That, of course, was to avoid the anomaly of having, say, a man and a woman who are married, and one of those people then undergoes a gender reassignment procedure and we have, in effect, a same-sex marriage. It would have been an anomaly and wrong in principle in accordance with the law at that time, but that law has changed and now we have the anomaly of requiring, in effect, a union to be dissolved by way of divorce or otherwise in order that a change of gender can be appropriately recognised for one of the members of that union. To remove that anomaly, it is only right and proper that subsection (3) be removed as a criterion that prohibits the issue of a gender recognition certificate and the matter corrected in the manner proposed by the bill. "
"I indicate the opposition's support for this bill and commend the government for introducing it. My only regret is that it was not disposed of before 9 December last year."
Greens LGBTI+ spokesperson Alison Xamon rose to speak on the bill, also lamenting the time it took Parliament to pass the bill.
"Without fail, the Greens have spoken up for the rights of all members of the LGBTIQ community. As such, we are obviously extremely supportive of this bill. I will always be pleased to speak to legislation that has the effect of removing discrimination against members of the LGBTIQ community, as this legislation does and as did the Historical Homosexual Convictions Expungement Bill, which we debated in this place last year," Xamon said.
"If I have one criticism to make of this bill, it is the time it has taken to come to the Council. We are the last state to make the necessary changes to ensure consistency with the commonwealth Marriage Act. I had hoped that this bill would make an appearance by the end of last year. I recognise that we had a lot of legislation that we were trying to get through. I would argue that some
of that was not particularly time sensitive, but I acknowledge that some of it was. This is one bill that surely could have and should have been introduced earlier in this place."
Martin Aldridge spoke on behalf of the Nationals, who do not share a coalition with the Liberal Party here in WA, and pledged his party's support to the bill.
"Although the bill is relatively brief in nature, I am sure that the substance in its few short clauses will have a positive impact on the lives of many in our community who are faced with either having to divorce to change their gender and then remarrying, or maintaining their marriage whilst being unable to amend their gender under the Gender Reassignment Act."
LGBTIQ+ ADVOCATES WELCOME CHANGES
Western Australian transgender advocate and musician Jaime Page says it has been a long journey advocating for transgender and gender diverse people to truly be recognised as equal under Australia's new Marriage Act.
"On the wonderful day that same-sex marriage became law, I watched with pride as the public gallery celebrated," Page said, "To me it was one of the most touching scenes ever witnessed in Parliament, as divisions disintegrated and love was all around, barring a few isolated sad faces."
"But there was one other slightly sad face – me. After everything we did to get there, I was feeling left out, I was not equal, and neither were many of my sisters and brothers."
"We had a new challenge on our hands. We celebrated for the lesbian, gay and bisexual community and hoped for an early resolution to this anomaly."
Director of Legal Advocacy at Equality Australia Lee Carnie said the reform is a significant step in removing discriminatory laws, but there's more to be done.
"It's fantastic to see the Western Australian Government taking steps to remove this discrimination against marriage trans and gender diverse people," Carnie said.
"No one should be forced to choose between being legally recognised for who they are, or staying married to the person they love."
"We urge the Western Australian Government to carefully consider the Law Reform Commission's report and introduce laws removing the remaining discrimination against trans and gender diverse people on birth certificates."
OIP Staff
TransFolk of WA have been contacted for comment.