WA government launches new plan to tackle homelessness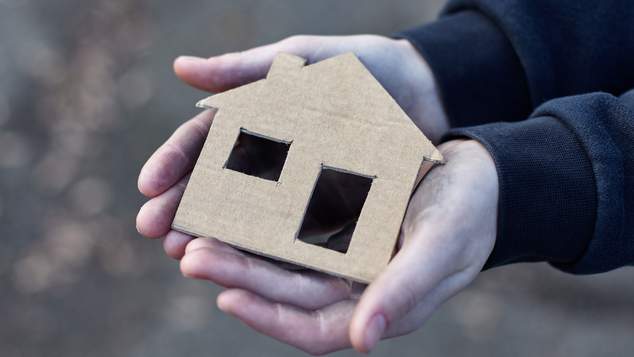 The Western Australian government announced this week that it will develop two 'Common Ground' facilities to house and support people who are sleeping rough or experiencing chronic homelessness.
The government said the proven approach of a 'Common Ground' model of supportive housing offers a mix of permanent, affordable housing that is linked with dedicated, tailored support services that address the root causes of homelessness.
Its introduction to Western Australia is highlighted as a shift in the way the State Government deals with the complexity of how people come to be experiencing homelessness, recognising that short-term crisis responses are only part of the solution.
Launching WA's 10-year strategy on homelessness, Premier Mark McGowan and Community Services Minister Simone McGurk announced a $71.8 million funding increase for homelessness services.
The new investment, which represents the largest-ever State Government funding increase for homelessness services, builds on the government's $150 million Housing Investment Package which was also announced this week.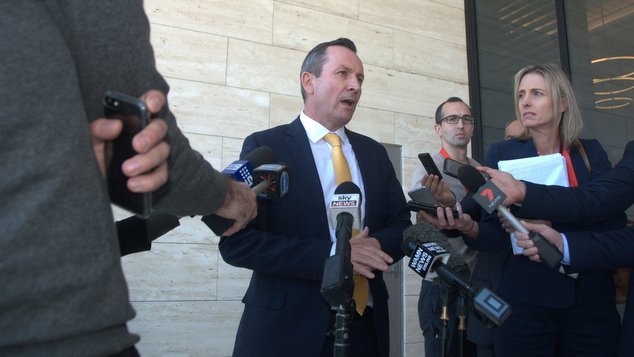 Premier Mark McGowan said homeless was a complex issue and their were no simple solutions.
"Homelessness is a complex issue with many contributing factors.
"People can find themselves experiencing homelessness for a wide range of reasons, including family and domestic violence, catastrophic life events such as job loss, mental health issues, alcohol and other drug use and financial stress." McGowan said.
"Safe and stable accommodation is fundamental to the health and wellbeing of people in our community.
"State and Federal government agencies, the community services sector, local government authorities and the wider community all have a part to play.
"That's why our $222 million investment is crucial in helping those in need get into a home, receive more support and break the cycle of homelessness."
The planning, design and construction of the 'Common Ground' facilities will receive $35 million over three years.
The model originated in New York City more than 20 years ago and has since been adopted in other Australian States and Territories.
It brings together people on low incomes and others at risk of homelessness in a residential complex that includes self-contained apartments, communal areas and office spaces.
For those with high needs, housing is coupled with an intensive, case-managed support program to help them maintain their tenancy and improve their lives.
The Department of Communities and City of Perth have commenced initial negotiations to determine the best location for the first facility in the central Perth area.
In addition, $34.5 million has been set aside over five years for a Housing First Homelessness Initiative (including rental subsidies) to extend successful housing-first collective impact approaches to new locations across WA including in Perth, Rockingham, Mandurah, Bunbury and Geraldton.
The co-ordination of, and access to, homelessness services will also be improved by new investment in in-house data and case management.
The new homelessness strategy, All Paths Lead to a Home – Western Australia's 10-Year Strategy on Homelessness 2020-2030, sets out a vision where everyone has a safe place to call home and is supported to achieve stable and independent lives.
The strategy, developed in partnership with the community services sector, is the result of 18 months of research and consultations around the State.
The announcement was welcomed by The City of Perth who said they look forward to working closely with the State Government on its implementation.
Chair Commissioner Andrew Hammond said the announcement from the Department of Communities is a whole of community plan, which is exactly what's needed to end the homelessness journey.
"Homelessness is an extremely complex social issue that effects all levels of government, and our entire community," Hammond said. "The journey to homelessness doesn't discriminate, and could happen to anyone who's dealt enough bad luck.
"With that in mind, we need to work together to help prevent and respond to homelessness.
"The 10-Year Strategy on Homelessness is a significant first step towards a shared and united approach to helping the most vulnerable people in our community.
Hammond said the development of the ten year strategy was a significant development, praising the work of the committee who developed the plan.
"This has been a significant body of work, and I'd like to acknowledge the tireless efforts of Deputy Chair Commissioner Gaye McMath and Member for Perth John Carey MLA for their part in bringing this important strategy to fruition.
"We look forward to working closely with the State Government on a range of homelessness initiatives from the homelessness strategy, including the proposed Common Ground facilities." Hammond said.
OIP Staff
---