WA Labor promises to quash historic convictions for LGBTI people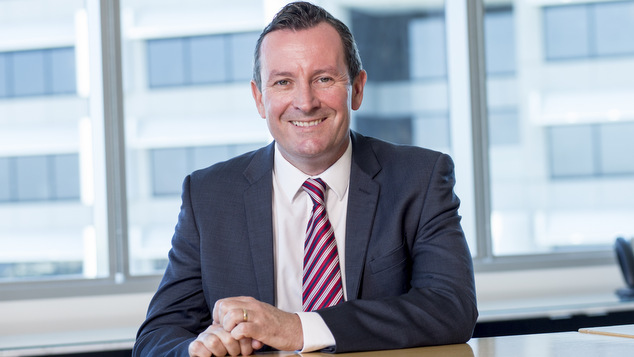 WA Labor leader Mark McGowan has announced that if he wins next year's state election he'll introduce legislation to quash historical convictions for LGBTI people convicted of crimes that would not be illegal today.
Labor said WA legislation lags behind other states when it comes to correcting past discrimination against LGBTI people. Earlier this year Victorian Labor Premier Daniel Andrews delivered a historic apology to Victorian people as his state introduced similar legislation.
Similar announcements have been made in other states including Queensland and the Australian Capital Territory.

Announcing the move McGowan said it was time to correct past mistakes.
"These laws will go some way to putting right the wrongs of the past." the Opposition leader said.
"LGBTI Western Australians should not have to carry the stigma of a criminal record for consensual acts that are no longer considered a crime."
In 1990, the Lawrence Labor Government passed laws that decriminalised homosexual acts between consenting adults. But convictions for offences committed prior to these changes remain on the criminal records of potentially hundreds of Western Australians.
As well as the personal impact of living with a criminal record, these convictions also create administrative problems, such as obstacles to employment or difficulties obtaining VISAs for overseas travel.
"Frankly, these acts should never have been regarded as a criminal offence and the old laws clearly discriminated against the LGBTI community. People convicted under these laws should not have a criminal record hanging over their head for offences that are no longer illegal." McGowan said.
"The current State Government is failing LGBTI people convicted under past legislation by lagging behind other Australian states and territories that have expunged these records.
"We hope our laws will help LGBTI Western Australians who have lived with the pain of being convicted under unjust, prejudiced laws."
Current Attorney General Michael Mischin has previously ruled out introducing legislation to remove historical convictions arguing that people can individually apply to have a spent conviction through existing processes.
WA's newly formed LGBT rights group Rainbow Rights has welcomed McGowan's announcement.
"Rainbow Rights welcomes WA Labor's commitment to the expungement of these records and to giving an apology. We find that the apology is equally as important as it's really the first step in a healing process." said Jonathon Mann, the Vice Chairperson of Rainbow Rights Western Australia.
"These laws really have had a very deep impact on people. People lost their jobs because of them, they lost their friends over this and they lost their families, because the state outed them.
"Its very important that the state stands up and says it was wrong for these laws to have existed, and apologise for the damage that they caused." Mann said.
Rainbow Rights WA have called on Premier Colin Barnett to make a commitment to the call for the historical convictions to be removed saying the issue should have bipartisan support.
In the July issue of OUTinPerth magazine Maylands MP Lisa Baker said it was important that the state parliament addressed the issue describing it as "unfinished business".
Graeme Watson, Image: Travis Hayto