WA MPs call on Canberra to dump plebiscite policy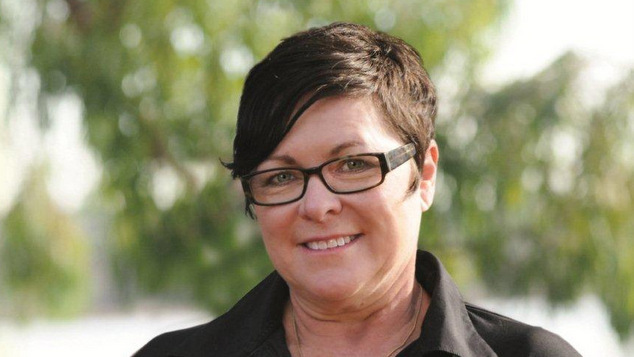 The Western Australian Legislative Assembly has passed a motion calling for their federal counterparts to dump the plan for a marriage plebiscite and allow a free vote on the issue of marriage equality.
The resolution was put forward by Labor's Lisa Baker (pictured) and sparked a wide ranging debate.
Members of the house debated marriage equality, the effects a plebiscite would have on society and the responsibilities of being an elected representative for almost three hours this evening, before agreeing on an amended motion that called on the federal government to act.

WA Premier Colin Barnett said that while for some people marriage was a moral issue or a religious issue, the truth was that the vast majority of Australians didn't care. While the Premier repeated his belief that civil unions were a way forward he was adamant that society would not benefit from a long drawn out debate on the issue.
The Premier said this issue was not dealt with the debate would be filled with personal insults and abuse.
"I do not want to see this issue go to a plebiscite."

Premier Colin Barnett
"I do not want to see this issue go to a plebiscite." Mr Barnett said. Mr Barnett said federal MPs should accept their responsibilities and deal with the issue.
Labor's original proposal was for a motion endorsing marriage equality and calling for a free vote rather than a plebiscite. The Premier argued that it would not be right to declare the Legislative Assembly supported marriage equality when it was clear that many members did not.
The two sides reached a compromise, supporting a reworded motion that called for a free vote over a plebiscite without any mention of supporting marriage equality.
Putting forth the motion Lisa Baker, the member for Maylands, described the process of a plebiscite as a; "giant and expressive opinion poll."
Ms Baker said if the federal parliament failed to act they would be perpetuating a dreadful disconnect between themselves and the community. Ms Baker said described the federal government as "hopelessly out of touch."
The Leader of the Opposition, Mark McGowan said the proposal to hold a plebiscite to gauge support for was a flawed approach as the outcome is not binding. Mr McGowan said the pathway the government was taking would lead to; "an almighty scare campaign".
"It should have been dealt with by now and it should have been dealt with by the federal parliament"

Leader of the Oppostion Mark McGowan
"It should have been dealt with by now and it should have been dealt with by the federal parliament" Mr McGowan said, arguing that the way forward was simple; "just allow a free vote."
The Labor leader said that we'd come a long way as a society but discrimination still exists.
"This is an example of discrimination" Mr McGowan declared. The opposition leader asked if anyone could seriously hold the position that people choose their sexuality. Mr McGowan ridiculed the idea that people choose to be gay.
'It's not a choice and any one of us could have a children that are gay and lesbian." Mr McGowan said.
Related: WA Labor to move marriage equality motion today
Mr McGowan said that Australia had always been at the forefront of social change but on the issue of marriage equality we were not the leaders.
Not all MPs were in favour of the motion, many argued against allowing same sex couples to wed, while others raised concerns about criticising the use of a plebiscite.
Outspoken opponent of marriage equality Peter Abetz MLA for Southern River said marriage equality activists had run a deceptive campaign.
Mr Abetz said that society had many different types of friendships and relationships but the marriage was reserved for the union between a man and a woman.
The conservative politician said that marriage has been an institution that involved people of different sexes for time immemorial and not even the ancient Greeks had allowed same sex couples to marry.
Mr Abetz, who was a pastor prior to his career in politics, argued that many religious were opposed to same sex couples being married and highlighted that Australia's indegenous people had recently delivered a bark petition to federal parliament that was signed by a host of tribes and a large number of people.
Later during the debate Labor's Ben Wyatt dismissed suggestion that the bark petition represented the views of Australia's indigenous population highlighting that many Aboriginal elders had rejected it's representation. Josie Farrer, the representative for The Kimberly region, also voiced her support for marriage equality.
Mr Abetz said that gay literature had shown that previously many gay people were vehemently opposed to marriage in any form and that in countries that have granted marriage equality only a small number of people have chosen to marry.
Quoting writer Dennis Altman, Mr Abetz said that homosexual men generally want an 'open' relationship.
Continuing his argument, Mr Abetz said he had initiated a significant literature review of research in to the well being of children raised in different types of households and it had shown that children were best served by a family that had both their biological mother and father.
After being granted extra time to speak, Mr Abetz shared his concern that marriage equality would lead to Australians of faith losing significant freedoms.
The MP highlighted statements made by Rodney Croome, National Convener of Australian Marriage Equality in relation to a handbook being distributed in schools by the Catholic Church. Earlier this year Mr Croome encouraged parents to report Archbishop Julius Porteous to Tasmania's Anti-discrimination board. Mr Abetz described Mr Croome as a "militant activist".
Mr Abetz highlighted well known cases from overseas where bakeries and wedding photographers have been found guilty of discrimination for refusing to provide services to same sex weddings. Mr Abets said these examples were a massive erosion of religious freedom and freedom of speech.
Fellow Liberal MP and Deputy Premier Kim Hames had a different point of view. Dr Hames shared that he was recently discussing marriage equality with his twenty year old daughter who had asked him "What does it matter to you?"
Dr Hames said he would not be offended by a gay wedding and that in his time as a doctor he had met a lesbian couple who were great parents. Dr Hames said that he supported marriage equality and politicans being allowed a free vote.
"I think these members of federal parliament need to toughen up."

Dr Kim Hames
"I think these members of federal parliament need to toughen up." Dr Hames said of his federal colleagues.
The calls for federal parliamentarians to take action was repeated by several MPs. Labor's Michelle Roberts echoed Dr Hames statement saying; "Members of federal parliament should step up to the plate and make a decision." Ms Roberts said a plebiscite was a clumsy and expensive way forward.
The state's Treasurer Dr Mike Nahan said that even though he was a Catholic, and many people in his electorate do not agree with him, he had come to the view that same sex marriage should be allowed.
"I think we should accept same sex marriage", Dr Nahan stated.
"I think going forward it would be better for all if the Commonwealth government changed their position." Dr Nahan said of the Turnbull government's plan to hold a plebiscite in 2017.
Speaking to OUTinPerth after the resolution was passed Labor's Lisa Baker said the WA parliament has given Prime Minister Malcolm Turnbull a strong message.
"We've given him a very strong message, our motion was agreed to and now it's up to the Liberal National federal government to get on with it."
Ms Baker said that while there was some expected opposition to the resolution it was positive to hear widespread support.
"I'm pretty confident that the majority of people in the house are completely with us on this issue. Sometime the politics gets in the way but I think its been a real win tonight."
Graeme Watson