WA Senator Louise Pratt delivers emotional speech against plebiscite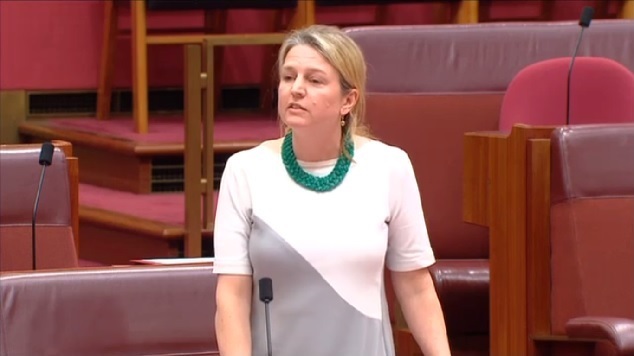 Labor Senator for Western Australia Louise Pratt gave a stirring and personal speech in the Senate yesterday, during debate on the Government's now defunct plebiscite bill.
The out politician and mother has been a vocal opponent of the plebiscite since its inception under the Abbott Liberal government, and yesterday she spoke from her own experience as a parent, child and sister.
"I rise today to speak very firmly against this plebiscite bill. I cannot fathom why those in favour of marriage equality in the Coalition have accepted this as a path forward to equality because it is not," the senator began.
"It is simply untenable that those in favour of equality should put forward such an unequal process. The very idea that the civil rights of Australians should be subject to a popular vote when other Australians who hold those rights were not subject to such a process is a complete anathema to the rights and privileges of this place and our parliament."
Senator Pratt raised concerns that opponents of marriage equality have focused arguments on the status of children and issues that "don't relate to the substantive nature of a relationship between two people."
"As a result of that, when you look to the arguments prosecuted by those against marriage equality and such as those that would be put forward in a plebiscite here in Australia – as was demonstrated in the recent experience in Ireland – those against marriage equality want to make it about children."
The Senator reflected on her own experiences, not specifically as a member of the LGBTIQ+ community, but as a sibling to her half-brother who as a child was referred to as a "bastard" by other students at school.
"No child should have their family status a subject of public debate like this, bastard children, illegitimate children, half-cast children," Ms Pratt said.
"All pejorative terms used in the past to comment on a persons families and their origins. I thought we had moved on from those times. This plebiscite should not be used to drag us back to them."
Watch Senator Louise Pratt's full speech on the plebiscite bill below.