Waking Up to a New World of Breakfast Television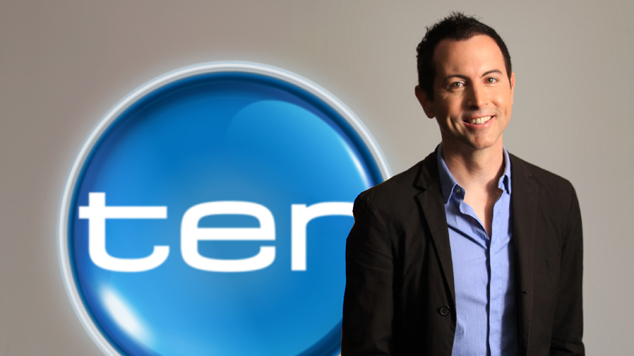 "It's crazy and chaotic, but in the best possible way!"
With only days to go before the launch of 'Wake Up', a bold new venture into Breakfast television Adam Boland, Director of Morning Television at Channel Ten, is brimming with excitement and enthusiasm.
"I'm re-adjusting my body clock…this notion of getting out of bed at 1:30am in the morning is a little problematic," admits the seasoned Producer, "but on the flip-side the shows are fun and it's nice to be back in the control room and see something being created in front of your eyes and chemistry being born," Boland said from his Sydney office.
Boland's record as a TV producer is enviable. Ten years ago he created the 'Sunrise' program for Channel 7. It broke the mould of breakfast television and knocked rival Channel Nine's 'Today' show off its dominant perch. Now the two programs complete neck and neck for the morning audience.  Following his success, website samesame.com.au named Boland one of the 25 most influential gay people in Australia.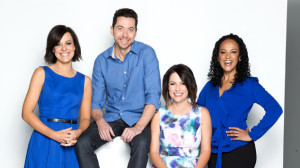 Last year Channel Ten took at stab at breakfast TV with the disastrous 'Breakfast' program hosted by New Zealander Paul Henry and Katherine Robertson. The show was a dismal failure and critics predicted it would be years before Ten would take another stab at the lucrative breakfast market. Surprisingly less than a year after 'Breakfast' went off the air Boland, the man who rewrote the rules for Seven, has been brought in to create a new product that he says will be all about engaging with today's social media savvy audience.
"Forgetting all the rules that you created last time is a starting point," jokes Boland, "but also creating for the year. When we first put Sunrise on air back in 2001 a little thing called Facebook hadn't even been heard of. So you look at how people are engaging with breakfast television now in 2013 and then say, 'how do we design a show that matches that?'
"I think social media is a really good example of that change. I saw a stat a few months ago that said the first thing the majority of Australian women do first thing when they wake up in the morning is check their Facebook wall. I find that change in behavior extraordinary."
Bring social media and current conversations into the dialogue between the show and its audience is central to the new shows structure. Unlike its rivals that each has a social media producer, 'Wake Up' boasts four social media experts in their team.
Another significant difference Boland has built into the new show is local content. He's says for too long Western Australians have put up with news that is three hours old and not completely relevant to us as an audience.
"We will be the only breakfast show with local news," Boland said, "…often it's put in the too hard and too problematic basket, but that doesn't mean it shouldn't be done.
"The news that will be delivered in Perth within 'Wake Up' will be in real time, Nulala Hafner our news presenter will still be at work when all the other presenters have gone home, she'll be sticking around specifically for the Perth market, we think that's really important."
Choosing the team for 'Wake Up' has been an intricate process for Boland, he says chemistry testing has been the key to finding the right team.
"This was really cool… individually people can be fantastic but when you pair them up then you see something that is either really good or really bad.
"We set aside two weeks and brought in a whole lot of people, a lot from television but also people from radio. To be frank, when we set 'Wake Up' up, we were originally looking conventionally for a male and female combination."
Boland says the plans for a traditional male and female co-host went out the window when the noticed the off-camera chemistry between news presenters Natarsha Belling and Natasha Exelby.
"Tash and Tarsh were essentially completing for the same spot," Boland said, "but they were in make-up together and they were giving each other tips on how to improve their own auditions. It struck as something that was pretty cool – maybe we'd become too cynical – but then they segued into discussing something they'd both seen in a magazine and they had the whole make up room in hysterics.
Boland says once they put the two women in front of the camera they knew they'd found the chemistry they were looking for.   The team was finalized when they added former radio presenter and 'Australian Idol' host James Mathison into the combination.
"One of James great skills is knowing when not to talk," Boland said, 'He'll sit back, listen and then just deliver the killer one liner. I think people will be really surprised with James, he's really hungry for this."
'Wake Up' begins on Monday November 4 between 6:30am – 8:30am and will be followed by the new morning show 'Studio 10' featuring Ita Butrose, Joe Hildrebrand, Jessica Rowe and Sarah Harris. 
Graeme Watson