Watch the Videos: Love in Perth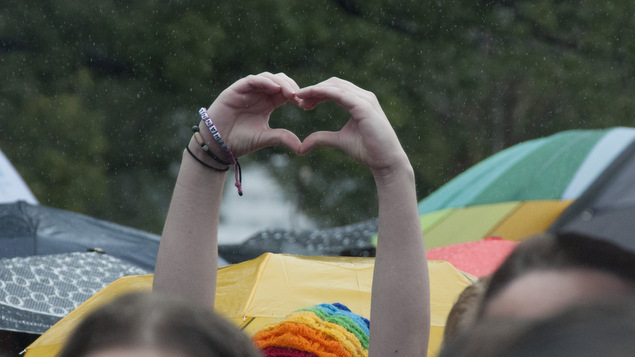 Did you get to hear all the speeches at the Love in Perth rally earlier this month.
If you were way down the back, or unable to make it to the rally, now you can watch all the speeches.
Hear what Ingrid Cumming, Sally Rugg, Joey Cookman McCauley, Stephanie Hastings, Ivan Hinton Teoh, Brian Greig, Alannah MacTiernan, Rachael Siewert, Peter Emmanuel and Samantha Davies had to say.
Ingrid Cumming delivers the Welcome to Country at the Love in Perth rally.
Sally Rugg from Get Up! welcomes the massive crowd.
Alannah MacTiernan from Labor delivers a passionate speech.
Senator Rachel Siewert from the Australian Greens fires up the crowd.
Rev Peter Emmanuel and Samantha Davies share their experiences.
Sally Rugg shares her personal journey on supporting marriage equality.
Brian Greig from Australian Marriage Equality encourages people to speak to their local MP.
Ivan Hinton-Teoh from Australian Marriage Equality argues for marriage equality.
Joey Cookman McCauley from Playgroups with Pride speaks from a family perspective.
Stephanie Hastings shares the story of her family and why she supports equality.
The next rally for marriage equality is being organised by Equal Love WA. 'The No More Delays – Equal Marriage Now!' rally will be on Sunday August 9th at 1pm in the Murray Street Mall.