Wentworth Returns with a Vengeance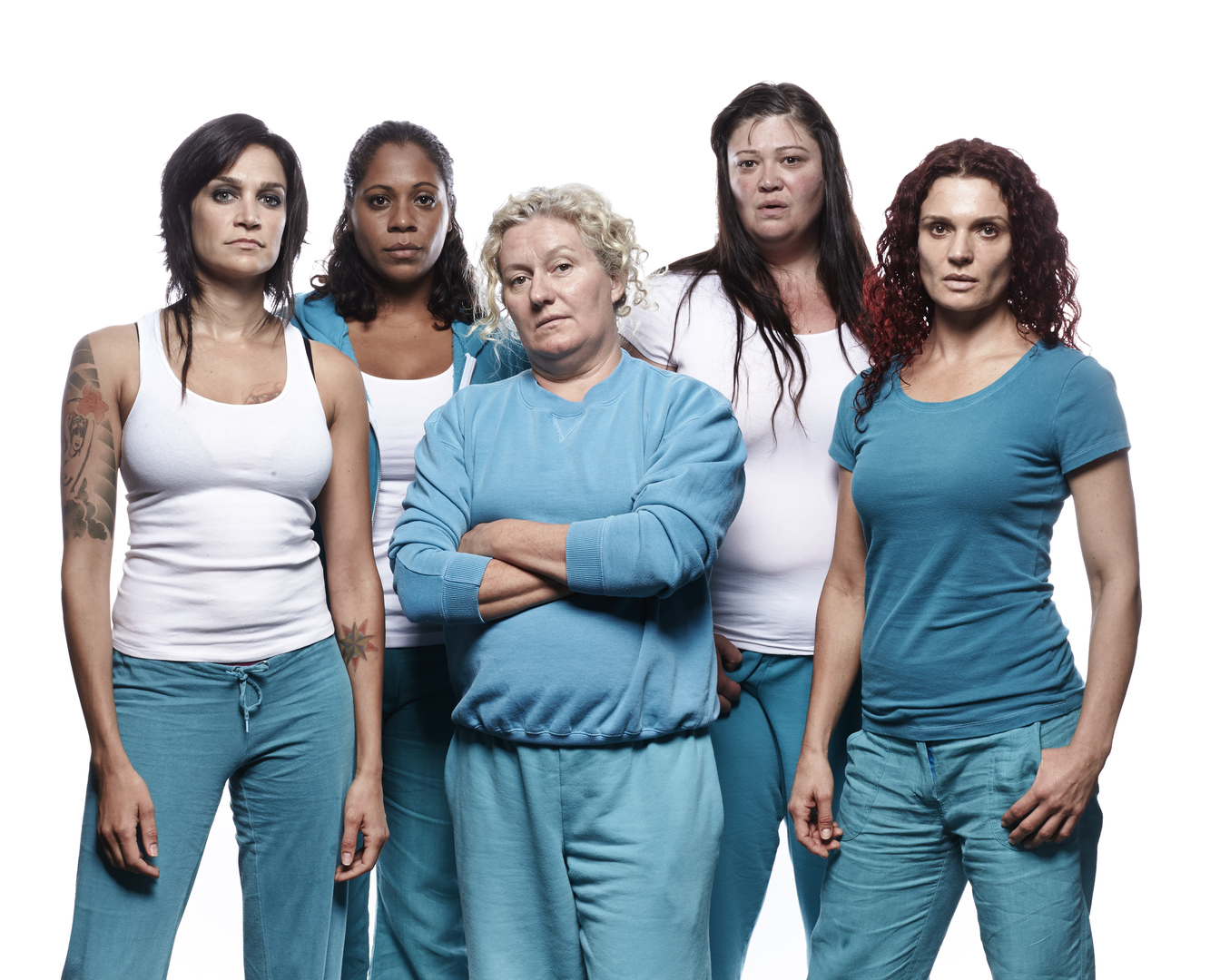 'Wentworth', Foxtel's Australian drama series set in a womens' prison is as devastating as it is beautiful. We caught up with Katrina Milosevic, also known as 'Boomer', right hand woman to dangerous lesbian heartthrob Franky in time for the airing of the second season on May 20.
Milosevic said she gets her inspiration for Boomer in the most unexpected of places, from observing fellow tram passengers to her own home. "Boomer is actually based partially on my boyfriend [Laughs]. When he watches television he's a mouth breather. He'd hate me saying this so much but he sits there just staring. Like I could be on fire, nothing would make him turn away from the television. And that's Boomer too."
One of 'Wentworth''s winning characteristics is its predominantly female ensemble made up of exceptionally fierce actors. Milosevic said she considers herself very lucky to be a part of it. "These are extremely intelligent actors, extremely accomplished and talented people with amazing ideas… The boys too, are extraordinary. Especially because there's only two of them. They let us get away with so much. Poor things. Bless 'em."
Season 2 is boasting a brand new villain, prison governor Joan Ferguson, a.k.a. 'The Freak', who is a character from 'Prisoner', the iconic series from which 'Wentworth' takes its inspiration. Ferguson is played by none other than prolific Australian actress Pamela Rabe. "She is such an icon of the industry and no better person to play this new character, this new incarnation of The Freak.
I love the relationship that Boomer and Ferguson have. You don't see them together too often but when you do it's pretty special."
Milosevic also gave an insight on her character's relationship with Nicole Da Silva's 'Franky', Wentworth's top dog. "Franky's terribly charismatic, she's smart and she's sexy and she's sassy and everything that Boomer would deep down love to be, and she respects. And Franky seems to need Boomer and Boomer has never been needed in her life. And I can tell you without a doubt that Boomer is 110% devoted to Franky, and Franky is the love of her life."
The relationship between Franky and Boomer is not all artifice, as Milosevic explains much of the bond between them is mirrored in real life. "Yes! It happens! We all start playing our roles!" Anything Nicole says I'm like 'Oh yeah, yeah. We can do that.' She tells me to jump I say 'How high?'
Milosevic also confirmed something that any avid fan of the series needs to know. "How hot is Nicole Da Silva? She's hot. I can confirm this 100%. I also saw her in her undies the other day and oh my god. Cheeky little so and so but she's absolutely gorgeous. She's like a ray of sunshine."
Sophie Joske, image: Ben King