Westlife star will represent Ireland at Eurovision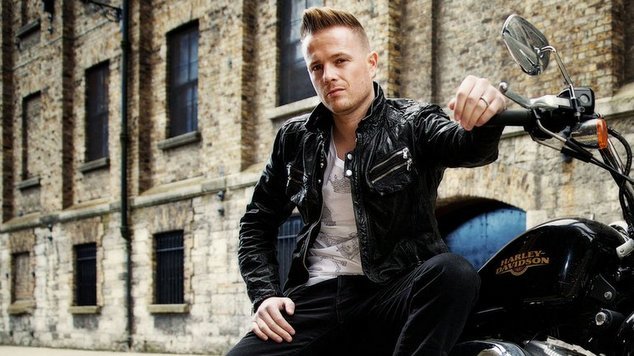 Nicky Byrne, the former member of boy band Westlife, will launch his solo career by representing Ireland at Eurovision.
Byrne will be hoping to end decades of disaster for Ireland, a country that used to win the competition on a regular basis.
Ireland is the most successful country in the long running song competition having won a seven times. There last win however was in 1996 when Eimear Quinn took out the top spot with the song 'The Voice'.
Recent singers representing the Emerald Isle have included the hyperactive duo Jedward in 2010 and 2011 and singer Ryan Dolan in 2012, both made it into the final  The last two representatives however stalled in the semi-finals.
Byrne's song for the competition 'Sunlight' was written by Wayne Hector and Ronan Hardiman.
British composer Wayne Hector wrote some of Westlife's biggest hits including 'Flying Without Wings', 'Swear it Again', 'Queen of My Heart' and 'World of Our Own'. He's penned tunes for Damage, Oly Murs, Britney Spears, Kylie Minogue and One Direction. Hector co-wrote Nicki Minaj's massive hit 'Starships'
Composer  Ronan Hardiman is behind the soundtracks to Michael Flatley's musical extravaganza's 'Lord of the Dance' and 'Feet of Flames'.
Nicky Byrne told The Independent that representing his country in Eurovision was a great honour. Byrne said he had a lot of faith in the song 'Sunlight' written by Hector and Hardiman.
"Wayne is the 'King of Pop'," Byrne said, "Every song you've been humming for the last ten years, Wayne had a hand in."
Byrne's no stranger to Eurovision, for the last few years he's appeared on the broadcast to announce "This is Dublin calling" and proclaim the Irish votes
Take a listen to 'Sunlight' below and start learning the words, so you can sing a long during the Eurovision telecast.  
Life After Westlife
Byrne is the final member of Westlife to launch of solo career.
The band sold millions of records during their 14 year long career, but since they called it a day back in 2012, solo success has been hard to find outside their naitive Ireland.
Brian McFadden quit the band in 2004 and his solo career got off to a good start with his debut album 'Irish Son'.
McFadden lived in Australia for several years while he was in a relationship with Delta Goodrem and appeared as a judge on TV talent shows.
So far he's released four albums, his most recent release was an album of Irish covers. OUTinPerth gave his record a scathing review and last year copies were spotted in UK record shops selling at just £0.49.
McFadden's now working in TV. He appeared on the show 'Get Your Act Together' where celebrities learn new talents, Penn and Teller taught him how to be an escapologist. He also competed in the TV dance show 'Stepping Out' alongside his wife Vogue Williams (the couple announced their separation last year).
For the last two years McFadden hosted 'Who's Doing the Dishes?' a show where contestants try to guess a mystery celebrity based on a meal the celebrity has prepared. This year he'll appear on 'The Jump' a show where celebrities try to master winter sports.
Mark Feehily Now going by his full name Markus, Feehily revealed he was gay in an interview with British Tabloid 'The Sun' in 2004.
Last year he put out his first solo record 'Fire' which featured the singles 'Love is the Drug' and 'Butterfly'. The album went to Number 2 in the Irish charts, and got as good reception in the UK as well.
Before releasing his solo record, Feehily spent some time away from the music industry setting up his own catering business that included a food truck that traveled to festivals.
Kian Egan launched his solo career in 2014, and while he didn't get much attention internationally, his records sold well in Ireland.
Egan's record 'Home' was a collection of covers. His title single was the title track, a cover of a Daughtry song, and his second release was' I'll Try' originally by American singer Edwin McCain.
The tunes on the album were largely sourced from country artists, he also delivered his take on the Hooberstank tune 'The Reason'.
Shane Filan began his solo career in 2013. In 2012 the singer had been declared bankrupt having lost all his money in Ireland's property crash.
His first solo record 'You and Me', written by some of the biggest names in the songwriting business, it went to number 3 on the Irish charts and number 6 in Britain.
His debut single 'Everything to Me' was featured in the animated film 'Postman Pat: The Movie'. The album's follow up single made less of dent in the charts.
Last September Filan signed with Warner Music and put out his second solo work 'Right Here' and it climbed to the top spot in the Irish charts.