What ever happened to Jenny Morris?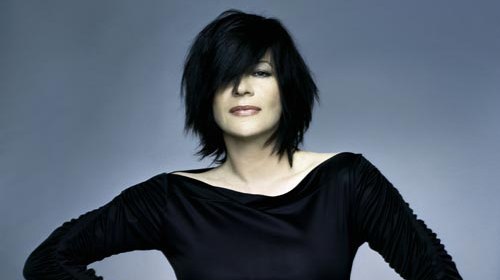 Jenny Morris was a huge star of the Australian music scene in the '80s and '90s, but now the singer has revealed why she stopped recording.
In an episode of the ABC TV show 'Australian Story' that will air tonight, Morris reveals that she has Spasmodic Dysphonia. The condition affects her vocal chords and she can no longer sing anymore.
"I've never talked about it publicly, and I think putting the word out there is going to give a sense of relief. That's why I'm doing 'Australian Story' because I think if you want to know what's what, look at this program. Then I don't have to explain it," Morris said ahead of the program's broadcast.
Spasmodic Dysphonia is a neurological condition that causes people's vocal chords to involuntary vibrate making it difficult to talk. There is no cure for the condition.
The condition forced Morris to step back from the microphone, but she's still actively involved in the music industry and is the Chair of the Australian Performing Rights Association (APRA).
Tune in tonight to Australian Story on ABC1 at 8:00pm.
Jenny Morris was one of our biggest pop stars
Morris first found success in native New Zealand as the lead singer of the band The Crocodiles, they released a few songs in 1980 but soon disbanded.
In 1981 Morris released her first solo single, 'Puberty Blues' – the theme song to the successful movie by director Bruce Beresford. The version Morris sang wasn't featured in the film though, instead they used a version with featuring fellow New Zealander Sharon O'Neill.
Morris' follow up single 'Little by Little' failed to gain any attention but would go on to be a fan favourite. Morris then went on to become a successful backing singer appearing on albums by INXS, The Models and DD Smash.
In 1984 the singer formed the band QED, re-recording some of the tunes that The Crocodiles has previously recorded, the band had a minor hit with 'Everywhere I Go'.
Morris got a big break when INXS decided to record a version of 'Jackson' a song originally sung by Johnny Cash and his wife June Carter. Morris sang opposite Michael Hutchence and the band added the song to their 'Decadance' remix cassette and performed the song on the Countdown Awards.
Morris toured with INXS for 18 months as the  band's career exploded, while on the road she recorded her debut album 'Body and Soul'. It gave her a series of hit records including 'Get Some Humour', 'You're Gonna Get Hurt' and the title track 'Body and Soul'. Many of the songs were written in collaboration with members of INXS.
With her follow up album 'Shiver' which was released in 1989 the hits kept coming with 'Save Me', 'She Has to Be Loved', the Paul Kelly penned 'Street of Love' and the reggae tinged 'Self Deceiver'.
Morris toured the world supporting a range of bands including Tears for Fear, Prince and old  mates INXS on their 'X' world tour.
In 1991 her third album produced the massive hit 'Break in the Weather', which was followed by 'Zero' – which featured reggae legends Sly and Robbie – and the subtle 'I've Had You'.
In the mid '90s her album 'Salvation Jane' featured a cover of Billy Bragg's 'The Price I Pay', the funky 'Only We Can Hear', 'Rhythm and Flow' and 'In Too Deep'.  'In Too Deep' would go on to be a giant hit for Belinda Carlisle.
Morris would go on to release one more original album, 2002's  'Hit and Myth'. She released an album of reworked version of her songs called 'Clear Blue Sky' in 2006.