What were the campest moments of Eurovision 2023?
Eurovision – it's a party for the girls, theys and the gays, we love it so much Monday should really be a mandatory public holiday.
The semi-finals and grand final were filled with glitter, ballroom culture, drag moments and a lot of pink fashion. We've put together our list of this year's five campest elements of the Eurovision magic.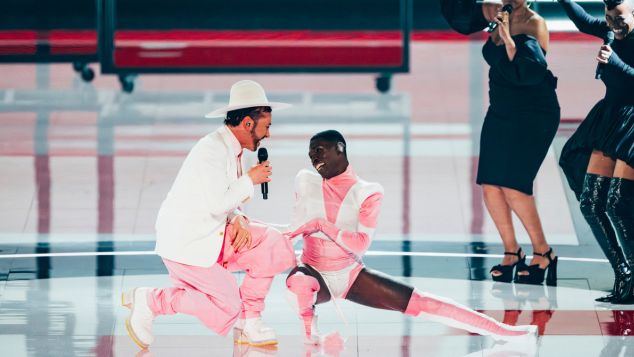 5. Gustaph from Belgium and his inclusion of ballroom culture 
Gustav represented Belgium with his song Because of You which was a beautiful slice of classic house. His on-stage performance featured a nod to ballroom culture with one very talented backing dancer. If you'd like to hear more from Gustaph check out his earlier work with disco-dance gods Hercules and Love Affair.
4. The return of Verka Serduchka
Ukraine's Verka Serduchka is one of the most memorable Eurovision contestants in the competition's long history.
The drag performer represented Ukraine in 2007 with the song Dancing Lasha Tumbai and was the runner-up to Serbia's winning entry. The song has been a popular work with DJ who play in the auditoriums to warm up the crowds prior to the broadcasts. It was great to see her back on the stage, but a crime this moment did not get broadcast to the world.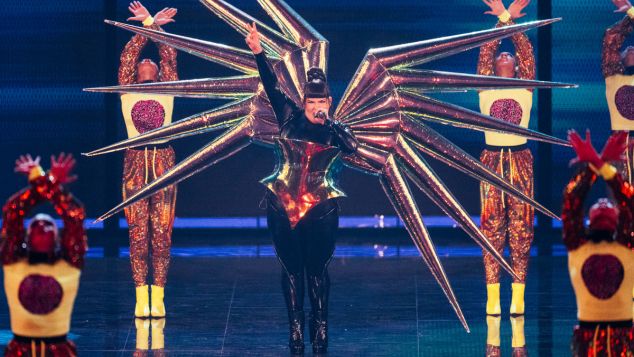 3. Netta singing Dead or Alive
Netta won Eurovision for Israel in 2018 with her song Toy. This she this year returned as part of the Liverpool songbook segment where she gave a stunning rendition of Dead or Alive's You Spin Me Round (Like a Record). After descending from the ceiling and inflating her giant wings, Netta strutted along with a bevy of backing dancers.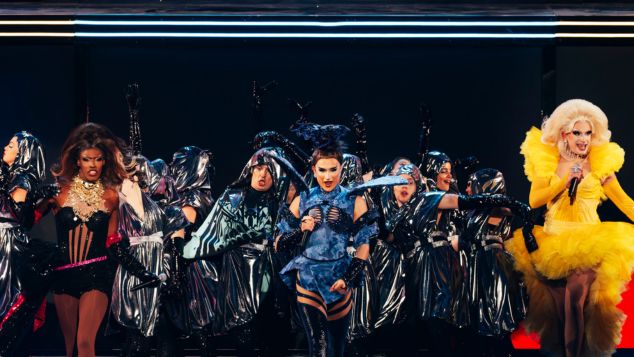 2. Be Who You Want To Be drag takeover
During the second semi-final the shows hosts entered the 'Queen Machine' and transformed into identically dressed drag queens who delivered an epic celebration of drag culture.
The performance was choregraphed by Perth's own Jason Gilkinson and featured drag performers Miss Demeanour, Tamara Thomas and Will Peaco. They definitely got our attention as they worked their way through a medley of songs including En Vogue's Free Your Mind, Ultra Nate's Free and Jessica Mauboy's Eurovision song We Got Love.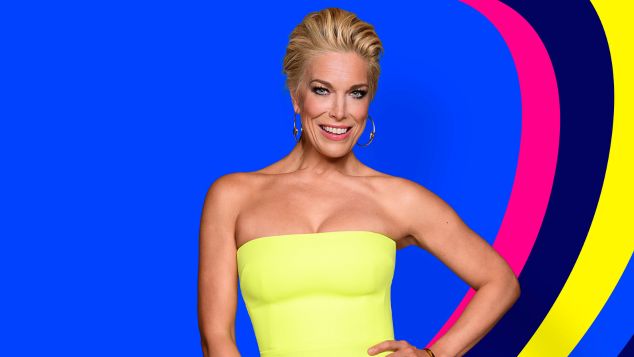 and the campest element of all – Hannah Waddingham
Actor Hannah Waddingham was a captivating host and delivered memorable moments throughout all the shows.
At a press conference ahead of the grand finale it was revealed to her that people on the internet had dubbed her 'mother', which she was assured was a good thing.
From her crazy dances to her eloquent deliver of French – she was just brilliant. Given Waddingham's background in musical theatre the United Kingdom should definitely tap her to be their performer for 2024! She really can sing – now find her a fresh song!
OIP Staff
---

You can support our work by subscribing to our Patreon
or contributing to our GoFundMe campaign.