What's good at the movies?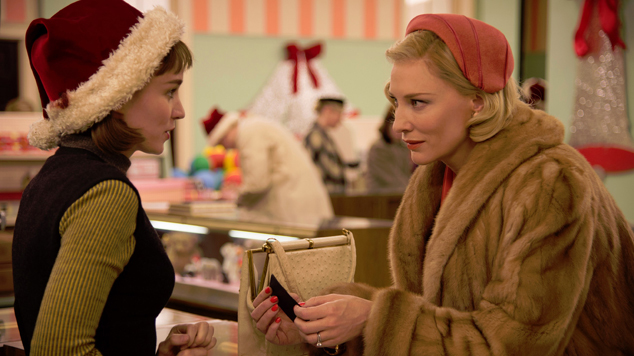 Carol  (MA)
Directed by Todd Haynes
Carol Aird (Cate Blanchett) is a wealthy New York mother who is separated from her husband. She is stylish, sensuous and seductive and not interested in her desperate husband Harge (Kyle Chandler) since discovering the joys of a lesbian relationship.
It is 1952 when Carol meets shy shop girl Therese Belivet (Rooney Mara) while shopping for a Christmas present for her young daughter. Their clandestine courtship blossoms as Carol's husband uses a 'morality clause' to fight for custody of the daughter.
Haynes cleverly reveals snippets of a lesbian subculture in an era where women had few powers and homosexual women had none. Based on Patricia Highsmith's novel written in 1952, everything in this film of forbidden love is perfect – the settings, the costumes, the music, the drama and the magnificent acting.
Cate Blanchett is certain to be the focus of the awards season for her emotionally-charged portrayal.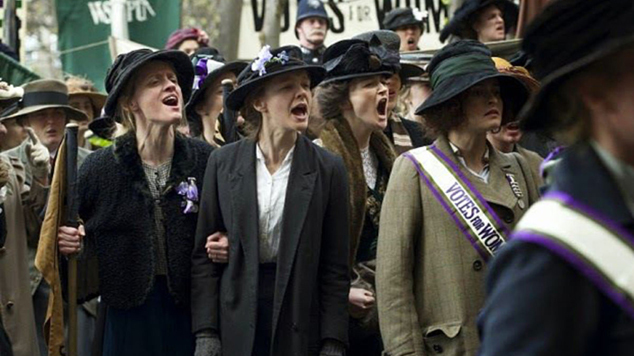 Suffragette  (pg)
Directed by Sarah Gavron
When a group of women fought for the right to vote early in the 20th century, they found that they had to resort to 'unlady-like behaviour' to get noticed as war was the only thing men listened to.
Although political activist Emmeline Pankhurst (Meryl Streep) led the charge, it was women like Emily Davison (Natalie Press) who made huge sacrifices. Alongside the real-life characters, screenwriter Abi Morgan (Iron Lady) includes fictional laundress Maud Watts (Carey Mulligan) to carry the Suffragette story.
The film shows vicious battles with domestic violence, sexual assault in the workplace, police brutality, imprisonment and hunger strikes as almost everyday events in such depressing times.
The cost is high but fortunately the women's dedication is eventually rewarded. This film is a fitting tribute to a small group of inspirational women. The end credits are particularly eye-opening as they reveal when women in various countries were able to vote.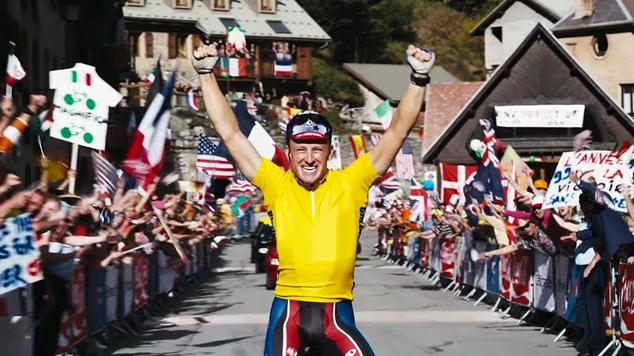 The Program  (M)
Directed by Stephen Frears
If you saw Alex Gibney's 2013 documentary 'The Armstrong Lie', then you know the story of Stephen Frear's latest film.
This is where Irish sports journalist Davis Walsh (Chris O'Dowd) becomes obsessed with the idea that the seven times Tour de France winner is taking performance-enhancing drugs even though no one agrees with him. Walsh's paper the Sunday Times even has to pay Armstrong after his complaint of libel is successful.
Walsh eventually reveals the most successful doping program in cycling history and Fears has based his film on Walsh's book 'Seven Deadly Sins: My Pursuit of Lance Armstrong'.
Ben Foster is a good match to play the almost untouchable drug cheat as the film takes the audience to places that cameras didn't access – buying drugs, surgeries, team caravans, training sessions and locked hotel rooms. While Armstrong is still highly unlike-able, the film does show why the lie survived for so long.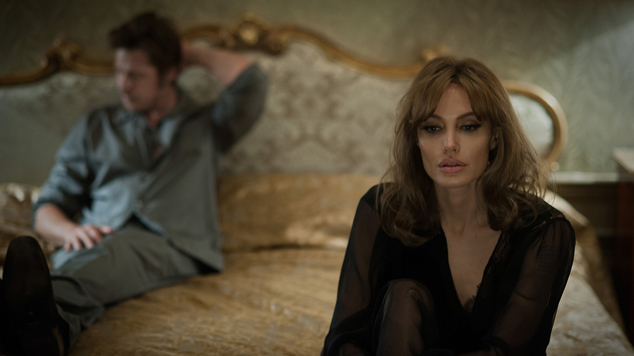 By the Sea  (MA)
Directed by Angelina Jolie
When a successful graduate of the Hollywood system decides to write, direct and star in her own film with her husband, who is going to be the voice of reason when it turns out to be a self-indulgent vanity project?
Angelina Jolie's third directorial effort  crawls along without plot or character development and a woman sitting next to me said that she could have been at home watching TV instead of wasting her time.
Set in the 1970s, married couple failed writer Roland (Brad Pitt) and retired dancer Vanessa (Jolie) are staying at a small town on the French seaside. The chemistry of Mr and Mrs Smith is long gone as the characters write themselves off on alcohol and prescription drugs.
There's minimal dialogue as the camera lingers on Jolie's face and reconstructed breasts. Newlyweds (Melanie Laurent and Melvil Poupaud) fail to spice up the film, even when they can be spied through a hole in the wall between the rooms.
Lezly Herbert