A new exhibition marks the 50th anniversary of the 1967 referendum
A landmark exhibition of WA Indigenous art acknowledging and celebrating the 50th anniversary of the 1967 Referendum, opens this weekend at the Perth Institute of Contemporary Art (PICA).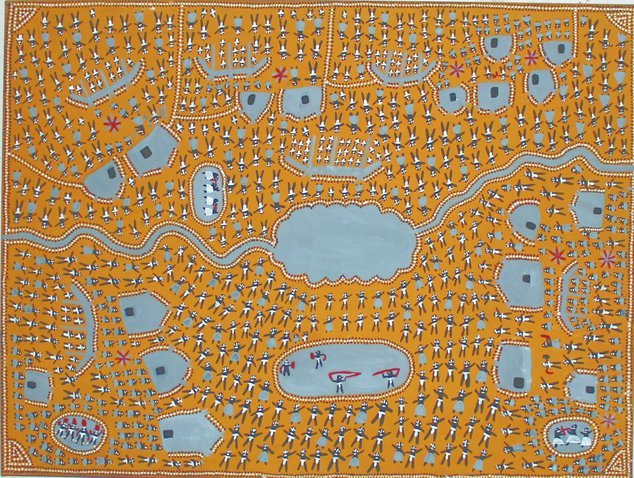 When the Sky Fell brings together a range of Indigenous artists who continue to lay claim to country and document the history of those places significantly affected by the 1967 Referendum decision.  The exhibition launch coincides with NAIDOC week and runs 2 July – 20 August.
2017 marks the 50th anniversary of the 1967 Federal Referendum that was considered by many to be a critical turning point for political change within Indigenous affairs.
This Federal Referendum recommended the removal of two clauses within the Australian Constitution that were discriminatory towards Indigenous Australians and, as a result of the political climate of the time, saw the highest YES vote ever recorded, with 90.77 per cent voting for change.
For many Aboriginal Australians though, there were unexpected consequences of the yes vote, both positive and negative.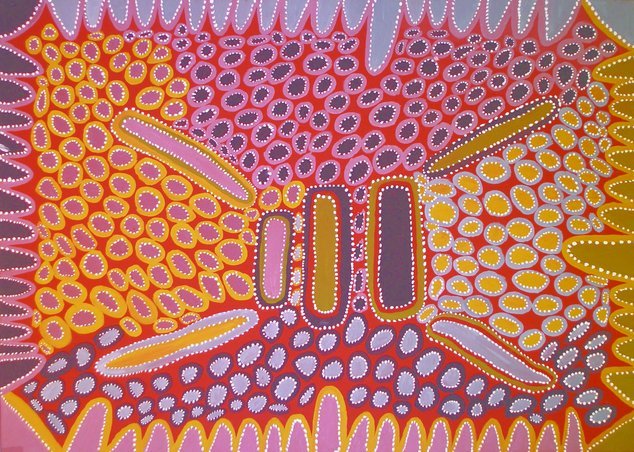 This exhibition will present the perspectives of a number of diverse Indigenous artistic communities from across Western Australia who were, in one way or another, significantly affected by the consequences of the yes vote in the 1967 Referendum.
Featuring both traditional and contemporary mediums by artists with distinctive and distinguished practices, When the Sky Fell weaves together a range of responses and narrative threads about the historical and ongoing impact of this significant event.
Official opening celebrations – Sunday 2 July (2.30pm – 4pm) – includes traditional indigenous dancer Moorditj Moort and a live sand drawing from artist Mervyn Street. 
Top image: Alan Griffiths – Early Days, second image: Mignonette Jamin
---

Add a rainbow friend to your world!
The incredibly talented Deborah Elkes and Linda Davie created a family of rainbow bears, owls, tweedle bugs and one eyed monsters to celebrate our 15th birthday.
They've lived in the window of The OUTPost for the last few weeks but now they're ready to find new homes.
The first 25 people who sign-up to our Patreon campaign before the end of the weekend will get one of these hand-made crochet creatures to call their own.
By signing up as a Patreon supporter you can ensure the future of queer journalism through OUTinPerth. Whether you can spare $2 or $20 a month, every little bit helps.
As a Patreon supporter you'll also get an invite to the OUTinPerth Supporters Club, which has a members only Facebook group which will give you the opportunity to shape future stories at OUTinPerth, get extra chances to win giveaways and invites to special events.