Where's the best spot to watch the Pride Parade?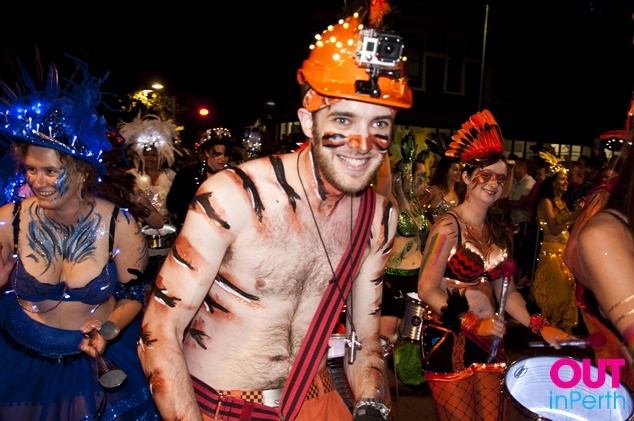 Every year the Pride Parade brings people from every aspect of the Perth community into Northbridge to celebrate the LGBTI community. Celebrating their 25th anniversary this year, the Parade is guaranteed to bring thousands to the streets in a sea of colour, celebration and happiness.
Getting a good spot for the parade each year is paramount, and many Northbridge venues turn up the dial and ensure you have a prime view for the spectacular event.
Bars
399
Sitting at the beginning of the parade, 399's outdoor area is the perfect spot to get in on the action. This year, they're opening early and offering specials on bubbles to aid your afternoon/evening celebrations.
Their usual diverse menu will be available for all, which includes a host of new wines and menu items.
Mechanics Institute
Mechanics is open for business as usual, but their top deck offers one of the best viewing spots of the day. Enjoy the sunshine and the tunes and relax into your parade evening. Get in early to grab a seat up there and get a Flipside burger to accompany a cocktail from the best small bar in Australia (Bar Awards 2015)
Brass Monkey
The top balcony of the Brass always goes off and gives your viewing over not only the parade but of the busiest part of the crowd. The James/William St corner is the best hub for the event.
Dinner
Any of the restaurants that spill onto James Street are perfect to watch the Parade from. Positano, Sorrento, Oliver's, and Zapatas all have tables outside and will give you the perfect combination of dinner and show for the evening.
Street
Grabbing a good spot on the street is always a perfect way to watch the parade. The corner of James and William is a hub of excitement; who knows you might end up on the news with all the cameras around, and you're guaranteed to get swept up in the excitement. That being said, any point between 399 and just before Russell Square is prime viewing and you're guaranteed a great night.
The Pride Parade kicks off at 8pm at the corner of William and Brisbane Street on Saturday 21st November.
Alice Mod