Will & Grace revival gets a third season and extra episodes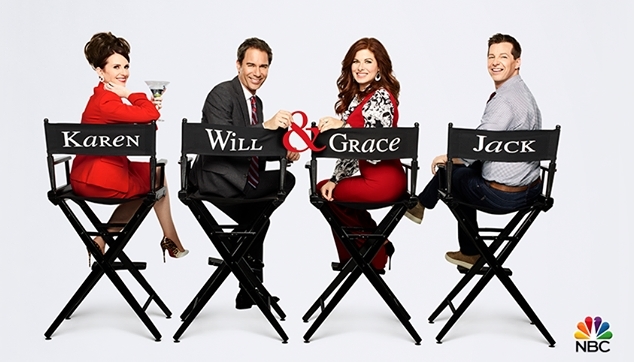 NBC's revival of hit sitcom Will & Grace is set to stick around for a lot longer after an announcement from the US network.
The new version of the show has been officially renewed for a third season, with its second season being extended from 13 to 18 episodes. Original cast members Eric McCormack, Megan Mullally, Debra Messing and Sean Hayes are all set to return.
"As far as I'm concerned, we can't get enough of Will & Grace, and 23 more episodes is music to my ears," NBC Entertainment chairman Bob Greenblatt said.
"We're eternally grateful that Debra, Eric, Sean and Megan feel the same way and wanted to keep this good thing going."
The updated series has already brought back many of the show's iconic guest stars including Jennifer Lopez, Harry Connick Jr, Minnie Driver, Leslie Jordan, Molly Shannon and Bobby Cannavale as Will's ex Vince D'Angelo.
Season 2 of the revival is due to air in Spring 2018, with Season 3 coming in 2019. All current episodes are now available on Stan.