After years of touring Joel Creasey has forgotten how to write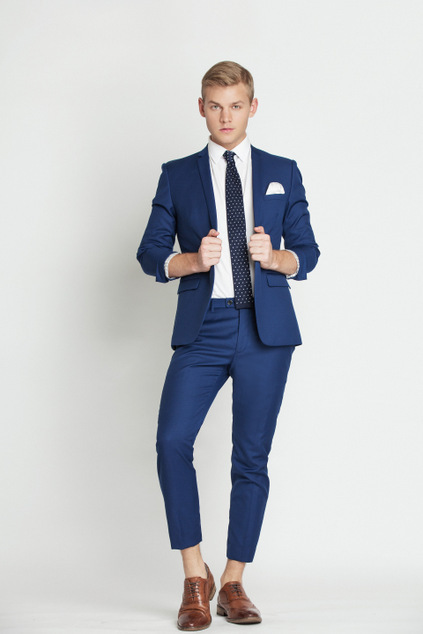 Comedian Joel Creasey is taking on new challenges as he prepares to head off around the country touring his new stand up show.
The last time I interviewed Joel he strenuously denied reports that he was about to head off into the African Jungle to be part of the cast of I'm a Celebrity Get Me Out Of Here!
We start our chat by acknowledging that he's untrustworthy and a bit of a liar.  
"I had to lie through my teeth to so many people," Joel confesses, "I'm fine with lying though, let's be honest. I had to lie to people right up until the day it started."
Being on the reality TV show significantly boosted the comedian public profile. Since he came out the jungle he's been a regular feature in tabloid news reports.
"Tabloids don't normally go for comedians, but I'm the exception to the rule. There are some bizarre stories about me around the place." Joel laughs.
I offer the headline 'Joel Creasey has drunken orgy with Trump supporters' as an example.
"That one is absolutely correct though," Joel says of the headline that appeared after a recent appearance on The Project.
He suggests the story that Chrissie Swan is the surrogate for his yet-to-be-born child is also pretty good.
"That one wasn't true. Neither is the one saying I had sex with Christian Wilkins – Richard Wilkins son – in the bathroom at the ARIAs.
Joel said it's quite easy for celebrities to become tabloid fodder. He suggests a three step approach.
"You need to leave the house. You need to go to parties, and you need to drink." Joel suggests. "Chrissie is never in the tabloid because she's a Mum with kids, but I'm always drunk at a party."
Asked if there's any truth to the rumours that he's in the running to become the host of an Australian version of Fashion Police, Joel chooses his words carefully.
"Let's say, it would be great, and I did work with Joan Rivers after all, I would relish the opportunity."
Reminded that Australian versions of reality show like Queer Eye for the Straight Guy and Amazing Race didn't fare very well, Creasey said he felt that Fashion Police might be different.
"Australia does have a celebrity culture now, we have all these people coming off Survivor and The Bachelor, plus all the established celebrities who get go to all these events and are getting all this free shit, and who is holding them to account? I think a panel of people could chat and take them all down a peg." Joel suggested, "I'm very judgmental, but I think we are all."
Joel's stand up is often filled with stories about his celebrity encounters but recently he's been working on a book about his exploits. Joel said the publisher's legal team has been having a "good old time"getting approval for all the tales he wants to include.
Sitting down to write a book has been a rewarding, but challenging, task for the comedian.
"It's really fucking hard, when I do my stand up I just write dot points but now I have to write it all down, and I haven't written in years because I've been out of school and in the media.
Creasey lists creating the Wesley Inquirer student newspaper as one of his great high school achievements, but said he's almost forgotten how to put pen to paper.
"I used to be a great writer, but now I'm like, 'how do you do it again?'"
We agree to give this interview a tabloid style title, highlighting his lost writing skills.
Joel Creasey's Poser tour will be at the Astor Theatre in June.
Tickets are available from Live Nation
Graeme Watson