You've got mail! Perth's queer community's message to Margaret Court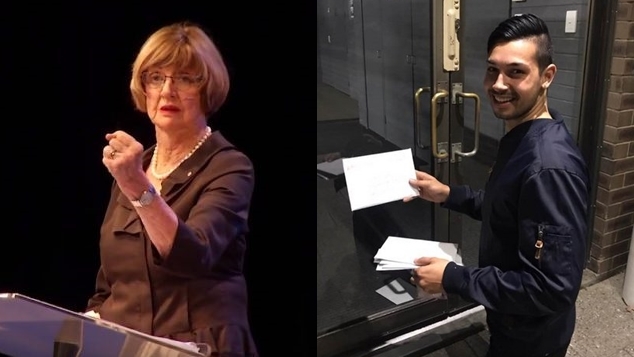 Religious leader, the Reverend Margaret Court, received some mail from Perth's LGBTI+ community, their friends and families this week.
Hundreds of people voiced their thoughts about the outspoken minister's comments about gay people, marriage equality and transgender people at The Court Hotel's recent 'Love All' celebration.
Now the letters and petitions people filled in have been delivered straight to Reverend Court's door at her Victory Life Mega Church in Osborne Park.
David Ryan Edwards, one of the Managers at Perth's iconic gay venue, got down on his knees to make sure the mail made it to it's intended recipient.
The 'Love All'  tennis themed party was held in response to a series of comments recently made by Margaret Court including her claims that professional tennis has been overtaken by lesbians and assertions that transgender children were the work of the devil.
My Kitchen Rules star Jordan Bruno and actress Dani Alexis from TV's Wentworth spoke at the party and patrons were given the opportunity to sign an open letter to Reverend Court. The preaching tennis champ also made an appearance, thanks to local drag star Scarlet Adams.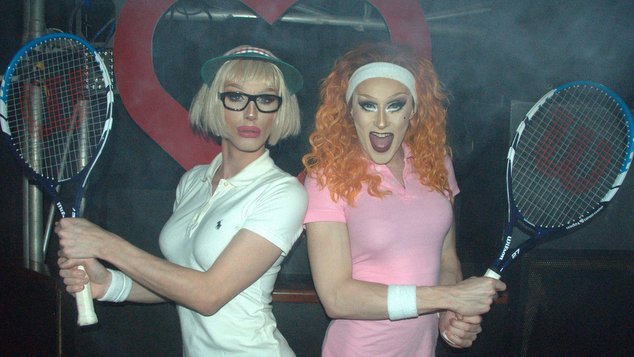 The reaction to Reverend Court's statements opposing marriage equality and her long history of campaigning against LGBTI rights shows now sign of slowing down.
In the wake of her most recent round of controversial comments many suggested that her name should be removed the Melbourne Arena that was named after her.
Tonight Australian band Grinspoon are playing at the venue, and they've released a new line of merchandise that re-names the venue as 'Marriage Equality Arena'.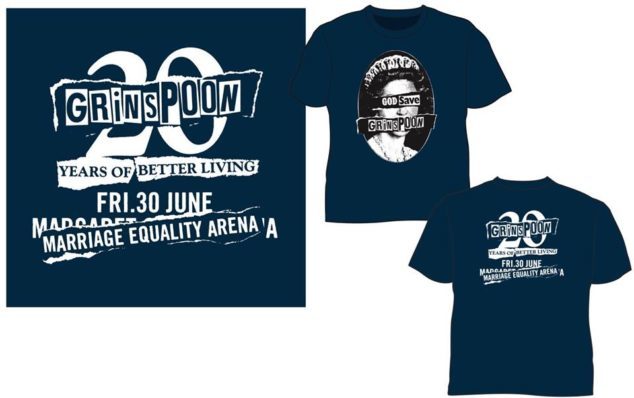 The band will be donating all the proceeds from the T-shirt sales to Marriage Equality Australia.
OIP Staff
---

Add a rainbow friend to your world!
The incredibly talented Deborah Elkes and Linda Davie created a family of rainbow bears, owls, tweedle bugs and one eyed monsters to celebrate our 15th birthday.
They've lived in the window of The OUTPost for the last few weeks but now they're ready to find new homes.
The first 25 people who sign-up to our Patreon campaign before the end of the weekend will get one of these hand-made crochet creatures to call their own.
By signing up as a Patreon supporter you can ensure the future of queer journalism through OUTinPerth. Whether you can spare $2 or $20 a month, every little bit helps.
As a Patreon supporter you'll also get an invite to the OUTinPerth Supporters Club, which has a members only Facebook group which will give you the opportunity to shape future stories at OUTinPerth, get extra chances to win giveaways and invites to special events.