Zara Larsson calls out influencer who posted fake homophobia accusations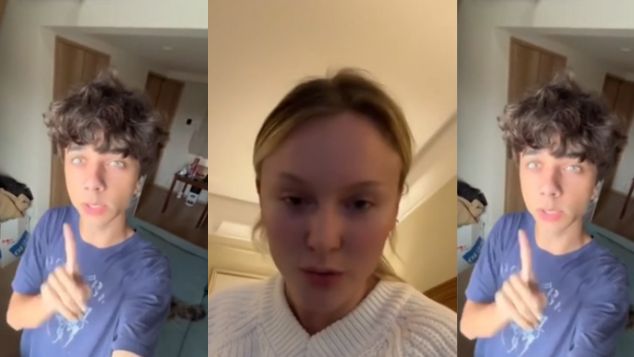 Singer Zara Larsson has called out a TikTok influencer who jokingly suggested she had once used a homophobic slur during a performance.
TikTok creator Ryan Crouse had posted a clip where he suggested the singer and once invited him on stage at one of her concerts but had then turned on him. Crouse's video cut out before he finished his final sentence, but it was apparent he was suggesting the singer had called him a gay slur.
Larsson responded in a clip which began with her booing the young man and miming throwing tomatoes at him.

"Ryan – you seem like such a sweet guy, I love your content, I love your personality, and I get that it's a joke, but we need to make a study on what it is that makes men – white gay men – feel like making a woman look homophobic is like the funniest joke ever." Larsson said.
The singer said she understood Crouse's video was an attempt at self-deprecating humour, but it was "always at the expense of the girlies".
"Everyone who knows me know that I am an ally. I have always been, and I will always be."
Larsson said she didn't want to be "Negative Nancy" but people who believed the accusation from Crouse needed to use their brains noting that it would make no sense for her to jeopardise her career by using a gay slur.
The singer shared that it's not the first time she's had to face false accusations on social media, and the suggestion she would act in such a way was so far from her character. Larsson finishes her response video telling Crouse she's going to sue him over the comments, before adding at the last second that she's only joking.
Crouse, who has 1.5 million followers on the social media app responded saying he thought everyone would immediately understand that his original clip was intended as satire.
He then said the story he originally shared about the singer never actually happened.
Zara Larsson has released three albums since finding fame on a Swedish talent show. She's built up her fan base after supporting Ed Sheeran on his 2019 tour. She's also been involved in several campaigns to tackle the spread of HIV in South Africa.
OIP Staff
---

You can support our work by subscribing to our Patreon
or contributing to our GoFundMe campaign.