Ladies, Gentlemen and the Rest of Us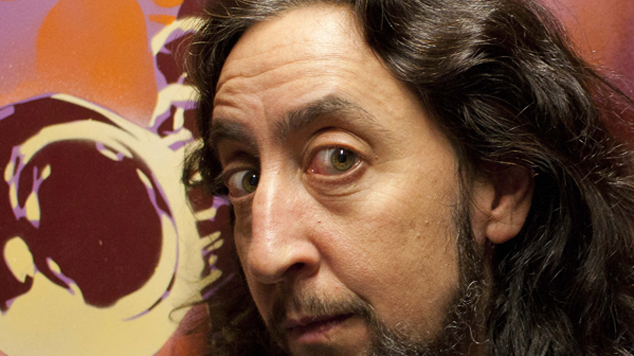 How great would it be to wander down to the foreshore one day and have the circus banner read "Ladies and Gentlemen, Boys and Girls and the rest of us… Welcome!" A stretch of the imagination here in Perth, but a reality for the people of New York City. It's the banner for Circus Amok, founded and directed by Jennifer Miller.
Miller is a performer, playwright, and associate professor of performance at Pratt Institute, Brooklyn. To fans of the circus she's known affectionately as the Bearded Lady. She spoke to me from Connecticut, where the whole circus was on a retreat to rehearse performing outdoors. I asked her how Circus Amok came about:
'In the years previous, I had been doing political street theatre, circus work, and postmodern dance, and I was coming up in a way that young artists would come up in those days (and probably still do)… finally you would get a weekend at PS122 to do your own work. And so the first work that I did was what evolved into Circus Amok. It was putting together those various arenas I'd been working in.'
Circus Amok combines circus skills with gender-bending performance art, entertaining crowds of all ages.The circus invites the audience to envision a more empowered life of community interaction while enjoying a queer celebratory spectacle. I ask Miller whether she would consider locating herself on the LGBTQI+ spectrum:
'Oh (laughs), no, I don't usually. I very rarely would choose an identity. But I'd identify as queer. I would identify as a bisexual lesbian.'
About her beard, Miller says, 'It's not interesting to me, but there are interesting things about it. It started one or two hairs at a time, so I was never really confronting the question of whether or not I was going to have a beard, it was more of a question about whether I was going to let a few stray hairs grow.'
'I had come up in the age of not shaving your legs and all that, so that was really influential when it came to looking at this question. If I wasn't going to shave those things, why would I shave this? This is just one step further. I had a culture around me and a political ideology that could support me in growing it, but I still had to be the one (and still have to be the one), that wears it around in the street every day. There certainly were struggles… Sometimes I didn't want to have to deal with all of the uncomfortableness that would come when I entered a particular interaction. But I ended up keeping it!'
Erin Heiser-Muddell, Brooklynite and academic, recalls seeing Miller on the street, 'I saw her in this rather mainstream neighbourhood in Brooklyn. I recognised her from Circus Amok and she's sort of a celebrity to me and some of my friends so it was really cool to see her out and about… away from the show. She's just a normal person walking down the street, but of course she presents as a gender non-conformist and I did wonder how she was received in that particular neighbourhood and what it was like for her to be there. It is NYC, but there are pockets that are more conservative than others and this was one of them.'
Conservative is a fitting way to describe Perth. With enormous pressure to conform to societal norms, it is hard to imagine attitudes towards gender diversity ever being as evolved as they are in New York City. I ask Miller to talk about the freeing aspects of non-conformity.
'I think that the cultural pressure to behave in a certain way can be quite oppressive as many of us are not that thing that's being cast as the most 'successful', or the most 'likeable' way to be. We're not those 'skinny' women, we're not those 'white' women, we don't perform our gender in a typical way, or we have a beard. If we're living our lives in a continual struggle to conform to those things, which are battles we'll never win, that's really depleting. It takes a lot of energy, it's depressing, you feel bad about yourself all the time, it's horrible!'
'So when you choose to not be bound by those pressures to conform, you're released of all that negativity that comes with inability. So many notions of conforming are tied to advertising and capitalism – so you release yourself from that too, from having to buy the products, from having to go on a diet.'
Does Miller feel as though people are changing?
'I think there are more people in this decade who are looking all kinds of gender confusing, gender non-conforming ways. I think a lot more people are receptive to it and are more accepting.On the street, people are used to seeing a wider diversity.'
Find out more about Circus Amok at www.circusamok.org and follow the circus on twitter @CircusAmok
Claire Alexander
Image kindly supplied by: Braxton Duncan, check out his tumblr