Nick Christo is Well Swung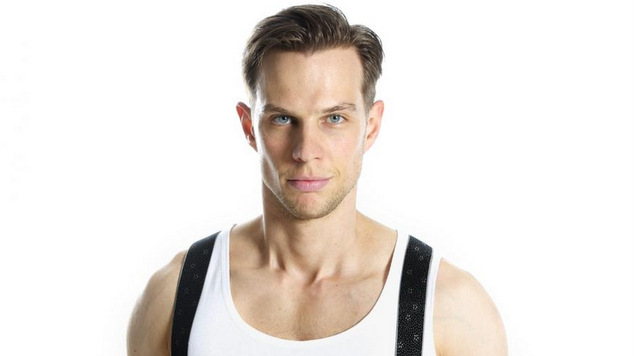 Singer Nick Christo returns to Perth this month with his new show Well Swung. The openly gay singer promises OUTinPerth he'll be living up to his title of the 'bad boy of cabaret' when he makes his hometown appearance Downstairs at The Maj.
How long is it since you left Perth?
I pretty much left the end of 2005, which is when I graduated Uni; my parents are still there so I keep coming back intermittently but I moved to Sydney and that has pretty much been my base since I left.
Have you been doing Well Swung already or is it going to be new to Perth?
It sort of took me about a year to write, because I am a really slow writer. I am taking it to Noosa directly before Perth doing the long weekend festival there and then it comes to Perth. Perth will be the second time it has been, so it's pretty new.
My dad grew up like a really big fan of jazz, so it is kind of like a Jazz show. But I also grew up with my sister watching really bad bubblegum pop TV during the '90s and '00s so it is kind of like a bad acid trip combination of the two. It is me and a two piece band and a singer as well. So it is kind of like a Bellini Jazz show.
Sometimes pop tunes with different treatments sound better.
Well I kind of think pop is the new jazz, you know so it's not like we've moved that far away. A lot of the jazz standards were pretty racy at the time when they came out and that was popular music… that was pop music so it is kind of taking it from two different eras. I love bad pop I think there is nothing better than it, and I think this is really my chance to embrace my need to be in a boy band, so I'm trying to channel it.
What is the appeal of doing a cabaret style show?
I actually started at The Maj, that would of been when I got my first gig in 2001. Firstly I am really happy to be going back there to that room because I owe it a lot. I also really like cabaret, firstly because it is cheap, it is a cheap night out. Also it means you can actually say what you want to say, and sing the kind of songs you think are fun and have always spoken to you. I think it is the opportunity to really put yourself up there and have a good time out with an audience rather than about hiding behind characters or sets or costumes, you are kind of naked up there and you have to wing it. It is that kind of dangerous part that I like that change each time. I think that's exciting.
Nick Christo's Well Swung is Downstairs at The Maj from July 4-7, tickets. Tickets are available from BOCS.   
Graeme Watson