30 Years of RTRFM's Beats Per Minute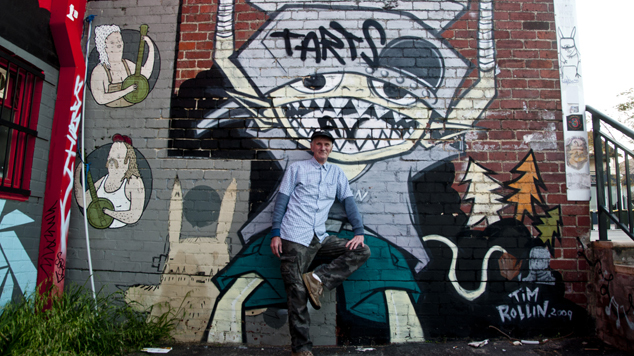 Local community radio show 'Beats Per Minute' is celebrating its 30th anniversary. The late night – early morning dance music program first hit the airwaves of 6UVS on Friday November 8th 1985, starting off with an epic 24 hour long broadcast.
The man behind the program, Colin Bridges has played a phenomenal amount of dance music over the last three decades providing a soundtrack for people who enjoy a late Thursday night or early Friday morning party vibe. Since the show began the university station has transformed into the independent community station RTRFM.
Bridges, a much loved member of the LGBTIQ community, always makes sure the music hitting the airwaves is extra camp around the time Connections is closing its doors, so everyone can hear some great tunes on their way home.
One thing is guaranteed about BPM is you should always expect the unexpected, when we dropped by the studio Bridges was co-presenting the show with King Billy… his trusted cat, and the pair wrapped their broadcast with an unexpected waltz.
Tune into the show between 2am and 6am on Friday mornings as Colin Bridges tipped us off that there are some very special things planned over the next few weeks.
Beats Per Minute 2am -6am Fridays on RTRFM 92.1 or listen online at www.rtrfm.com.au