'A Chorus Line' Kicks Into Perth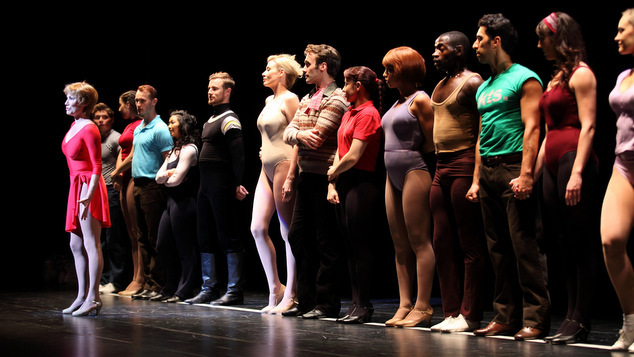 The all-new Australian production of the hugely successful American Broadway musicalA Chorus Line, will open at Burswood Theatre on 20 October 2012.
A Chorus Line tells the story of seventeen dancers desperately auditioning for eight stage roles in a musical. This audition is the chance of a lifetime. It's what they've worked for – with every drop of sweat, every hour of practice, every minute of every day of their lives. Their personal stories are told through captivating song, riveting drama and stunning choreography.
The show, which played to full houses in Melbourne, Adelaide, and Singapore is directed and re-staged by Baayork Lee, one of the original cast members and inspirations for the Tony Award winning 1975 production.
The cast of 30 is headed by Josh Horner (Billy Elliot on Broadway, Tivoli, Dirty Dancing, Dancing with the Stars) who plays formidable Broadway director, Zach.
Josh says 'This role of Zach really speaks to me. You see people giving their heart and soul and you are in control of their dreams. I've been on both sides of that role so A Chorus Line mirrors perfectly my life as a dancer.'
Producer Tim Lawson, a graduate of WAAPA says, 'I am thrilled that Perth audiences will be able to share the magic of A Chorus Line. With the popularity of shows such as X Factor, Australian Idol and So You Think You Can Dance, I knew the time was right for A Chorus Lineto be presented. People have a newly found understanding and insight into the dreams and challenges of aspiring performers.'
'It has thrilled sold out audiences in the Eastern States, and I am sure Perth audiences will be similarly enthralled.'
'Our production is particularly special in that it boasts a truly remarkable cast of both newly discovered talent andindustry stalwarts. They take the experience to an incredible level.'
The musical has won the Pulitzer Prize for Drama, nine Tony Awards, including Best Musical, Score and Book, seven Drama Desk Awards and the New York Drama Critics Circle Award. It ran for 6,137 performances over 15 years becoming the longest running musical in Broadway history.
Tickets will be on sale Monday 14th May through all Ticketeck outlets or ticketek.com.au or 1300 795 012 For more information see: www.achorusline.com.au
Claire Alexander