A-League star Josh Cavallo celebrated after coming out on world stage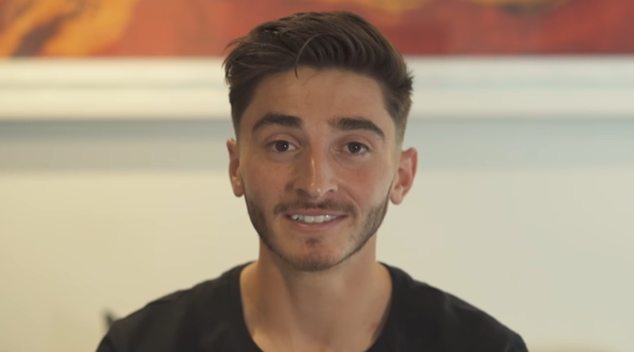 Adelaide United FC player Josh Cavallo has shared an emotional video this week, sharing with the world that he is a gay man.
The video, released on Adelaide United's Facebook page, features Cavallo urging others to feel comfortable in themselves, after making history himself as the only openly gay man in professional soccer.
Cavallo's coming out has already been celebrated the world over, appearing on The Project here at home, and in international publications around the globe.
ACON's Pride in Sport program have lauded Cavallo's bravery, and hope his decision helps develop more inclusive sporting communities.
"Like Cavallo, many athletes self-edit their existence in sport and expend a good deal of their daily energy on hiding their true self from others. His story highlights the fear that many athletes have in coming out: that they will face potential discrimination, harassment and bullying from those within their sport," Pride in Sport's Beau Newell said.
"We know that experiences of prejudice and harassment, and/or not being able to live openly can impact on the mental health of LGBTQ people. Research shows that traditional sports are often seen as unwelcome spaces for people of all ages with diverse sexualities or genders, with many athletes being completely or partially in the closet while playing sport due to fear of intolerance and discrimination from other players, coaches and officials."
"This is a fear that is justified for many, but as many LGBTQ athletes who have recently come out over the past few years have demonstrated, it has not been their experience."
"It is the right of every player to be accepted and affirmed, on and off the sporting field, and we know that when this happens, mental and physical health outcomes dramatically improve."
Monash University researcher Erik Denison has also made note of the powerful effect Cavallo's coming out can have on the game.
"Our research at Monash University has found teenage girls feel safer to come out to coaches and teammates if there are already openly gay or bisexual players on their team or playing their sport," Denison said.
"Unfortunately, it is very rare for male players to come out to their teammates in both professional and amateur sport. A significant reason why they are hesitant to come out is the constant use of homophobic language in male sport, which makes them feel unsafe and unwelcome."
"We have also found adolescent athletes who do come out as gay and bisexual to teammates are much more likely to report being the target of homophobic abuse, which increases their risk of experiencing depression, anxiety, and self-harm."
"I am glad to see Football Australia has publicly supported Cavallo, but it now needs to fulfil the public commitments it made in 2014 to 'eradicate' homophobia from Australian sport with meaningful action. I hope his bravery today will hopefully be a catalyst in the sport and this will also encourage others to feel safe to be their true selves on and off the field."
OIP Staff
---

You can support our work by subscribing to our Patreon
or contributing to our GoFundMe campaign.