A new musical 'Mimma' will have its world premiere in Perth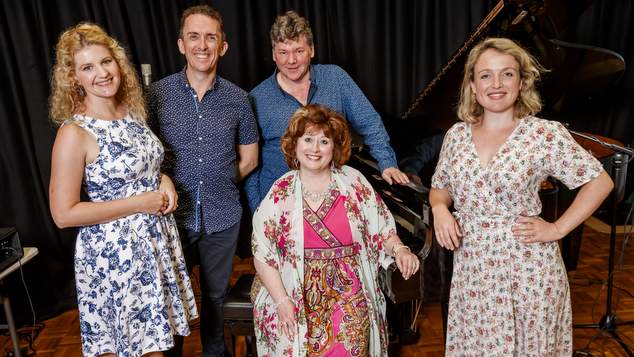 The Regal Theatre Subiaco will be the host to the West Australian production of the new musical, Mimma: A musical of war and friendship, from Orana Productions, with the season running from April 9 -21, 2019.
The original musical is the result of several years of collaboration between WA based author Dr Giles Watson and composer, Ron Siemignowski. The musical will include completely new musical numbers, including a blend of jazz, opera and musical theatre.
Producer and Composer Ron Siemignowski said it was exciting to see the work make it to the stage after many years of work.
"We are very excited to see 'Mimma' come to life. What started with small dreams and ambition has turned into an incredible production with an amazing cast & crew, both local and international talent investing time into creating something that we can all be proud of".
Set in the 1930's the story takes place as the shadow of Fascism spreads across Italy as Mimma, a young journalist from Turin, takes refuge at her Uncle Lorenzo's nightclub in Soho, London.
As another World War becomes inevitable, Mimma forges an unassailable friendship with Sarah, an aspiring jazz singer, while her family are increasingly embroiled in resistance against Mussolini. The coming conflict brings out the best and worst in people as Mimma's brother is captured, Londoners prepare for Hitler's Blitz, and fears of betrayal reach fever pitch. Even refugees and firm opponents of the dictators are classified as "Enemy Aliens".
Mimma and Sarah are caught in the turmoil as Soho is torn apart by arrests and interments. England and Italy are facing their darkest hours, and Mimma is in danger of losing everything. Everything – that is, except the one friend she can trust.
Casting the lead role of Mimma was a relatively easy task, when Australian Soprano, Mirusia Louwerse read the Libretta via her agent. Mirusia immediately jumped on board and is very excited to be part of the production.
"This incredible new musical features such beautiful and exciting music, I fell in love with the melodies when I first heard them. The storyline and the script is something so different and fresh, yet it is based on true events during the Second World War in Italy and England. I am honoured and proud to be creating the role of Mimma and giving life and a voice to an incredible character." Mirusia said.
Mirusia has spent 10 years performing as the Star Soprano of André Rieu and is one of the most celebrated voices in the world. She has performed in front of country leaders, royalty and sung live to many millions of fans across every continent.
Directed by Adam Mitchell, previously with Black Swan Theatre Company, Mimma also stars world renowned Baritone, Jason Barry-Smith in the lead male role of Aldo, with WAAPA graduate & accomplished musical theatre actress, Holly Meegan playing Sarah.
They are joined by Canadian Opera star Suzanne Kompass, WA based Igor Sas and Ian Toyne in the main cast. Mimma's ensemble cast are all proudly West Australian performers whilst the production will feature original music performed by The Perth Symphony Orchestra under Musical Director Sean O'Boyle.
Catch Mimma: A musical of war and friendship  at The Regal Theatre from April 9th – 21st. 
OIP Staff, image: Mirusia Louwerse, Jason Barry-Smith, Sean O'Boyle (Music Director), Holly Meegan and Suzanne Kompass.
---