Abbe May asks 'Are We Flirting?'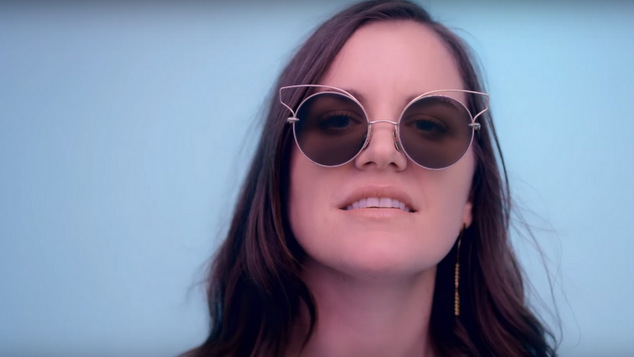 Abbe May's got a brand new song and is heading out on tour. 'Are We Flirting?' sees the local musician utilse a sultry cat in her new video which was directed by Luna Laure.
The track is the first taste from the multi-award winning artists upcoming 'Bitchcraft' album. The artists follow up to her hugely successful 'Kiss My Apocalypse'.
'Bitchcraft' sees May collaborating with producer and co-writer Matt Gio who has previously worked with other WA musicians San Ciso and Katy Steele.
The singer said the title came to her after a tumultuous time in her life. While her last record saw her achieve national acclaim at the same time she was facing a serious health crisis.
"I spent two years recovering by clearing everything out of my life that wasn't working for me," May said.
"I got rid of people, habits, attitudes and parts of my lifestyle that made me stressed or anxious or depressed. I'm actually so grateful the whole horror happened. I had to access my inner bitch in order to cut myself loose. That's why the new album is called 'Bitchcraft'. It would never exist if I hadn't channeled the bitch."

To celebrate the new record Abbe is heading off on a national tour. 
FRI JUL 1
NEWTOWN SOCIAL CLUB – SYDNEY
With BEC SANDRIDGE and RACKETT
SAT JUL 2
BLACK BEAR LODGE – BRISBANE
With BEC SANDRIDGE
FRI JUL 8
NORTHCOTE SOCIAL CLUB – MELBOURNE
With BEC SANDRIDGE and JACK STIRLING & THE PERFECT
FRI JUL 15
MOJO'S BAR – FREMANTLE
With BEC SANDRIDGE and ABACAXUVA