Abbe May releases video for 'Doomsday Clock'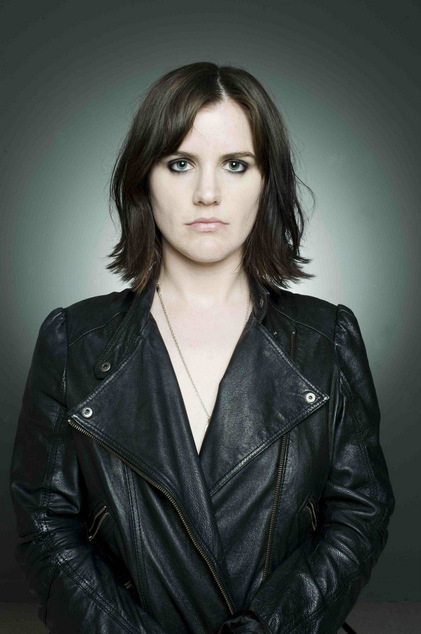 Local musician Abbe May has revealed the video for her new tune Doomsday Clock.
The song is from May's forthcoming album Bitchcraft which she hopes to release in 2017.
Back in October May told OUTinPerth that she'd completed ten tracks for the new album, but really wanted thirteen tunes on the new record.
Directed by Aaron McCann, the brand new video for 'Doomsday Clock' puts a completely new and captivating 'social' spin on the usually bland medium of lyrics videos, creatively weaving images, video, text and music together across multiple platforms.
Joining May in the video are Perth musicians Joni Hogan from Joni in the Moon and Odette Mercy.
Doomsday Clock was one of the first tracks written for the record. May created the tune while she was recovering from a health scare.
"My lifeline really was the great love I feel for my infant niece and nephews. It really made me see beyond myself, that I needed to do something more meaningful than pursue this whole sex, drugs and rock and roll thing.
"I want them to have a good future here on earth. I want to try at least to help guide them through a better world than the one I currently see being willfully destroyed through greed, manipulation and stupidity. I am just a singer but I may as well use my voice for good if it can in any way make the world better for them." May said of the track.
Catch Abbe around Australia as she heads off on a national tour.
THU NOV 17 – NEWTOWN SOCIAL CLUB – SYDNEY NSW
https://newtownsc.ticketscout.com.au/gigs/5790/AbbeMayNewtown
FRI NOV 18 – TRANSIT BAR – CANBERRA ACT
http://www.moshtix.com.au/v2/event/abbe-may-doomsday-clock-tour/89501
SAT NOV 19 – RAD BAR – WOLLONGONG NSW
http://tinyurl.com/hhb2yp2
THU NOV 24 – NORTHCOTE SOCIAL CLUB – MELBOURNE VIC
https://corner.ticketscout.com.au/gigs/5791/AbbeMayNorth
FRI NOV 25 – THE GRAND HOTEL – MORNINGTON VIC
http://grand.oztix.com.au/?Event=66173
SAT NOV 26 – QUEENSCLIFF MUSIC FESTIVAL – QUEENSLCIFF VIC
http://www.qmf.net.au/festival-tickets
FRI DEC 2 – THE WORKERS CLUB – GEELONG VIC
http://123agency.oztix.com.au/?Event=66180
SAT DEC 3 – THE GRACE EMILY – ADELAIDE SA
http://123agency.oztix.com.au/?Event=66168
FRI DEC 9 – THE BEACH HOTEL – BYRON BAY NSW
Free Entry
SAT DEC 10 – THE BEARDED LADY – BRISBANE QLD
http://123agency.oztix.com.au/?Event=66156
FRI DEC 16 – JACK RABBIT SLIMS – PERTH WA
https://events.ticketbooth.com.au/event/abbe-may-doomsday-clock
Tags: Abbe May, Arron McCann, Bitchcraft, Doomsday Clock, Joni Hogan, music, Odette Mercy, social media, Video, WA Music