Acceptance Perth celebrate LGBTIQA+ love with interfaith event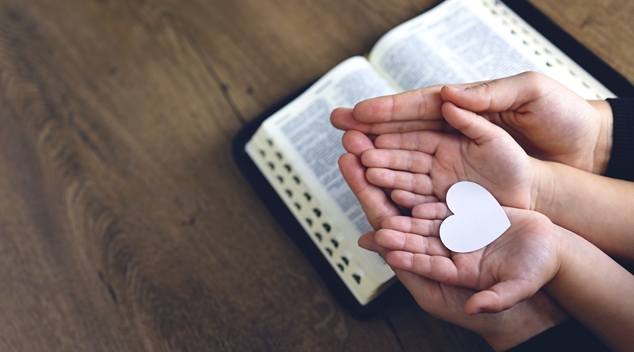 Earlier this month, Pride WA's PrideFEST witnessed a special gathering as interfaith LGBTQIA+ individuals from Christian, Jewish, and Muslim backgrounds came together to openly share their experiences reconciling faith, sexuality and gender diversity.
Queer Stories of Faith was organised by Acceptance Perth, a local LGBTQ+ Catholic organisation dedicated to fostering understanding and acceptance
This ground-breaking event featured a diverse array of stories and musical performances, showcasing the rich tapestry of interfaith and LGBTQIA+ perspectives. The speakers and performers hailed from various backgrounds, representing a united front of diverse beliefs and experiences.
Coordinator of Acceptance Perth, Angela Han, shared her vision for this significant project.
"This gathering is a testament to the fact that unity is not just a dream," Angela said. "It's an achievable reality."
Breaking religious barriers, the event fostered unity and acceptance among interfaith LGBTQIA+ individuals. The speakers' stories shattered misconceptions, proving that faith and LGBTQIA+ identity can coexist harmoniously. It was an affirmation that love, understanding, and acceptance can thrive within diverse faith traditions.
"Stories of people who have happily reconciled their faith and sexuality are long underrepresented," Angela continued.
"When we share our stories, we connect, we heal, and we build bridges across divides. Love is the common thread that binds us all, transcending the boundaries of faith and identity."
The event also addressed the challenges faced by the LGBTQIA+ community due to anti-LGBT rhetoric from various quarters.
Jan Jermalinski of the Interfaith Social Democratic Network stated, "Representation is crucial as many people are ostracized or even abandoned by their supposed family, friends, or community. This shocking outcome diminishes their mental well-being as their support networks disintegrate."
"This event sends a powerful message that you are not alone and that there is a supportive community waiting to embrace you as you are."
Queer Stories of Faith marked a major milestone for our shared journey towards understanding, acceptance, and unity within the interfaith LGBTQIA+ communities, echoing the resounding message of unity, acceptance, and the power of love.
---

You can support our work by subscribing to our Patreon
or contributing to our GoFundMe campaign.