The acclaimed mini-series 'A Very English Scandal' airs on Thursday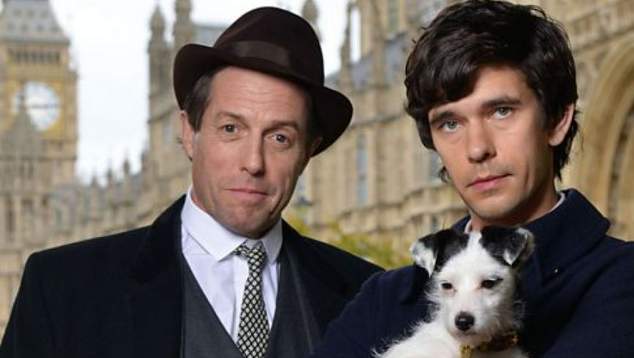 The acclaimed British mini-series A Very English Scandal is screening on Foxtel this Thursday.
The series was created by Russell T Davies, the creator of Queer as Folk.
Davies, who created the iconic British TV series, as well as other queer show's including Cucumber and Banana, was also the creative force behind Doctor Who for many years. This new series focuses on a real life British political scandal in the 1970's.
Hugh Grant plays former UK Liberal leader Jeremy Thorpe in A Very British Scandal, while Ben Wishaw plays his secret boyfriend Norman Scott.
In the 1960's British politician Jeremy Thorpe was rumoured to be having a homosexual relationship with a younger man Norman Scott.
Scott tried to sell his story to newspapers but they wouldn't publish his claims that he had been in a sexual relationship with the MP at a time when homosexuality was illegal. As Thorpe's political star rose he was under constant threats from the man claiming to be his former lover.
In 1967 Thorpe became the leader of the Liberal party in the United Kingdom.
In the mid 1970's Andrew Newton, an airline pilot attempted to shoot Scott but his gun jammed and Scott was able to get away. Scott claimed the attempt on his life was to silence him and Thorpe and his colleagues were accused of conspiring to hire the hit-man.
The scandal led to Thorpe resigning as party leader and a six week trial got underway in 1979.
Hugh Grant's participation in the project is seen as 'back to where it all began' moment. His breakout role was in the film Maurice where he played a gay man trying to keep in sexuality a secret.
A Very English Scandal airs 8:30pm Thursday on Foxtel's BBC First.
OIP Staff
---