ACL move conference after pressure put on hotel group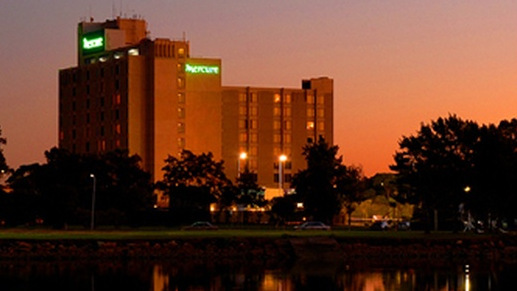 The Australian Christian Lobby has been forced to relocate an event it has planned alongside other religious groups after the hotel booked for the event was inundated with complaints from marriage equality supporters.
The event was expected to see around 100 people from Sydney Anglicans, Sydney Catholics, the Marriage ­Alliance and the Australian Christian Lobby meet at the Mercure Sydney Airport Hotel .
After news of the meeting was highlighted on LGBTIQ+ news site samesame and by comedic activist Pauline Pantsdown the hotel was reportedly inundated with complaints about their decision to host the groups.
The hotel temporarily closed down their social media accounts as they received multiple negative comments.
Protesters filed reviews of the hotel's services giving them just 'one star' on Facebook's five star rating system. A move which saw the hotel's customer approval rating plummet.  The hotel's approval rating improved after the event was cancelled, and campaigners reevaluated their scoring.
'We appreciate your comments in relation to the Australian Christian Lobby (ACL) and their planned event at our hotel. Following an objective review regarding the safety and security of our hotel guests and staff, the decision has been made that the event will no longer be held at our venue,' Mecure said in a statement on Friday.
The Australian news paper has described the sudden response campaign against the hotel as "ferocious" and described the staff at the hotel as being "rattled".
The organisers of the event told  The Australian that the feedback to the hotel included threats of violence. The newspaper reported that the hotel would not be drawn on whether death threats had been made to hotel staff or if the matter had been referred to police.
"We have chosen to reconsider our arrangements for the event next week due to our concern for the safety of the hotel staff, and our commitment to a reasonable and respectful debate," ACL managing director Lyle Shelton told The Australian.
The action against the hotel has lead to many supporters of traditional marriage to suggest that concerns about hate speech becoming part of the plebiscite campaign have been misdirected.
While Labor leader Bill Shorten started the week with a speech in parliament suggesting that comments from traditional marriage supporters could have a negative impact on LGBTIQ youth, many people have now commented that both sides of the campaign could be accused of being intolerant.
News Corp columnist Miranda Devine took to Twitter and described same sex marriage activists as violent and vicious.
"Vicious, violent and intolerant. Proof, if you needed it, that the bigotry comes from same sex marriage activists" Devine posted in response to a tweet from ACL boss Lyle Shelton.
OIP Staff