Australian Christian Lobby unhappy about 'Play School'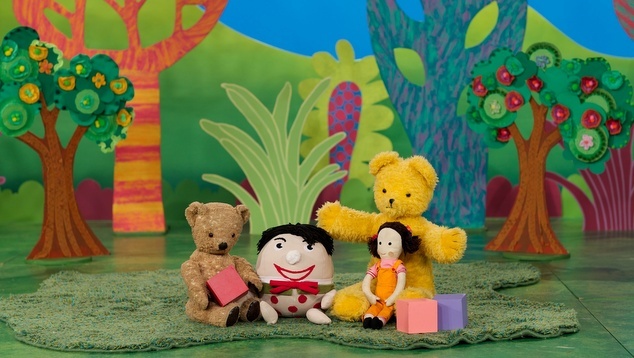 The Australian Christian Lobby is not happy that ABC children's program 'Play School' is considering featuring a family with two fathers.
The long-running program which caused a stir back in 2004 when it featured a very young Brenna Harding with her two Mums. At the time Prime Minister John Howard called the move "foolish" and then Health Minister Tony Abbott said he found the proposal "shocking".
---

---
Now the program is looking to highlight diversity by showing young children with a range of different family make ups. The program is hoping to show an adopted family, an extended family, a blended family, an Indigenous nuclear family and a family with two dads.
The different families will feature in a series of stories that are seen 'through the window', one of the show's classic storytelling portals.
The Australian Christian Lobby is concerned that the program is pushing political agendas by showing a family with same sex parents for a second time in it's 50 year history.
"Parents should not be forced to explain to little children how it is that two men come to have a baby," ACL Managing Director Lyle Shelton said in a statement.
Mr Shelton said the ABC was pushing "rainbow politics" onto toddlers.
"Millions of Australians also do not agree that two men should be allowed to deliberately deprive a child of its mother. This does not mean two men can not love a child, of course they can. The issue is whether or not it is right for the child to be deprived of its mother and whether this should be taught as ethical to toddlers.
"The ABC should also not assume that producing children through harvested eggs and a rented or donated woman's womb to meet the desires of two men is a public good." Mr Shelton said.
The Australian Christian Lobby has called on Communications Minister Mitch Fifield to look into the matter.
Earlier this week the program's Executive Producer Jan Stradling told The Guardian that the show's new segment 'My Family, Your Family' would be a reflection of Australian society.
"The idea is to reflect current Australian society by showing a range of family structures and backgrounds. In these stories, we explore the relationships and bonds of a family. We will look at how they care for one another and share experiences, roles and responsibilities." Ms Stradling said.
Ben Davison, who was also raised by same sex parents has written in 'The Guardian' about why he welcomes positive depictions of family diversity on television. The Chief of Staff at the Australian Council of Trade Unions said as a child he found the program's 'Through the Window' segment as a gateway to the wider world.   
Then ABC have told SBS News that they do not with to make any additional comment on the issue.
---

---
Josh Thomas shares photo from the Play School set

Comedian Josh Thomas has shared a photo of him hanging out with 'Play School' superstar Jemima.
Uploading the image to his Favebook page Thomas captioned the picture "Filmed with Jemima today for Playschool's 50th Birthday! I chose Jemima because: feminism."
The program is now the second longest running children's program in the world. It is estimated that 80% of young children in Australia watch the program at least once a week. The program now screens four times a day on the ABC's kids channel.
Becoming a play school presenter is one of the most prestigious jobs in the Australian acting profession. Current presenters include Simon Burke, Andrew MacFarlane, Justine Clarke, Rhys Muldoon, Abbie Tucker and Eddie Perfect.
---
Sources