Lyle Shelton compares marriage equality to the holocaust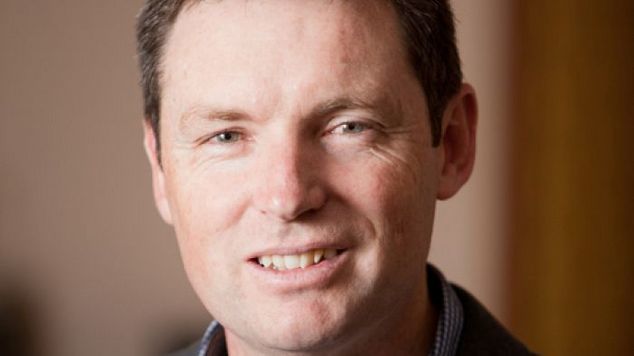 Lyle Shelton from the Australian Christian Lobby has compared marriage equality and the Safe Schools Coalition to the rise of the Nazi party in 1930's Germany and the subsequent holocaust.
The ACL boss has defended his writing, arguing that it is not offensive because he does not make a direct comparison.
The Christian Lobby Group's Executive Director published a blog post on the organisations website reflecting on the recent death of American Jewish historian Fritz Stern.
In the post Shelton said he realised that his comments would lead to people in the gay community reacting by highlighting that he was comparing the gay community to Nazi's again, but Shelton argued the comparison was justified.
Shelton wrote that the late historians work highlighted that the rise in popularity of the Nazi party was largely due to the gatekeepers of cultural and moral standards being weak.
In his piece Shelton wrote that issues like marriage equality and the Safe Schools Coalition anti-bullying program were being allowed to grow in popularity because Australia's "Gatekeepers" are weak and cowardly.
"The cowardice and weakness of Australia's "gatekeepers" is causing unthinkable things to happen, just as unthinkable things happened in Germany in the 1930s." Shelton wrote.
Speaking to Fairfax Media Shelton defended his post and said that he was not making a direct comparison between the Safe Schools Coalition and the holocaust.
"Safe Schools is not like that, but it's a terrible ideology nonetheless. Different consequences, but it's a terrible ideology," he said.
"This is not comparing anyone to Nazis. I'm saying that bad things happen when people are fearful of speaking up." Shelton told the Sydney Morning Herald.
Labor MP Terri Butler said comments like Shelton's would become common place if the Turbull government was re-elected and proceeded with their plans for a plebiscite on the issue of marriage equality.
The ACL leader responded to the article in the Sydney Morning Herald and the negative feedback he recieved on the social media site Twitter describing it as "Faux Twitter outrage".

Australian Marriage Equality call for respectful debate
Australian Marriage Equality (AME) has responded to Shelton's comments by call for a "respectful, positive and inclusive national conversation about marriage equality".
The organisation that advocates for marriage laws to be changed called for every Australian to be afforded dignity and respect when discussing marriage equality.
"Everyone is entitled to their point of view and to have their voices heard in our national conversation about marriage equality. We must however remember that as we discuss marriage equality that we are talking about real people, members of our families, our friends and neighbours and our tone and language must respect their dignity", AME national spokesperson Shirleene Robinson said.
"Words can inflict terrible harm sometimes and we would ask that people of all opinions remember that. The use of intemperate language can cause deep hurt among LGBTI people and their families.
"It's important that we have an open and positive discussion about why marriage matters to all Australians.
"Our Australian values are based on a fair go and respect for all and it's important that these values underpin the national conversation on marriage equality," Robinson said.
---