ACT Cricket Captain Kris Britt Engaged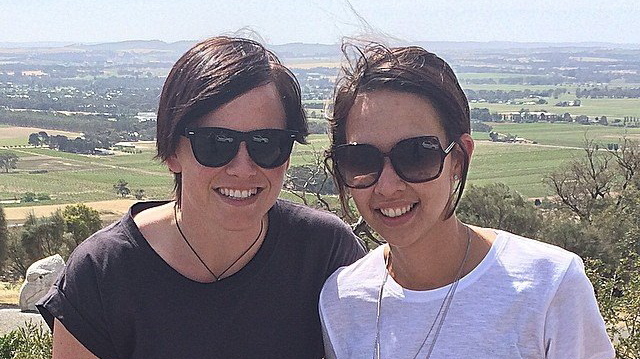 Kris Britt, captain of the womens' cricket team the ACT Meteors, accepted a marriage proposal from her girlfriend Nadine Hunt less than a week before Christmas.
Hunt reportedly asked team coach Andrew Dawson to keep the lights on after a Meteors game against Queensland.
"She took me out to the middle and said some really nice stuff, was starting to cry and I wasn't sure what was happening, whether something bad happened or there as some negative news coming my way. But I got the hint when the ring came out," Britt told the Sydney Morning Herald.
"It was a fantastic night."
The couple are reportedly waiting on Australian legislation to change, allowing them to officially tie the knot. Same sex marriage was briefly legalized in the ACT in 2013, but was overturned by the High Court, making void the 31 marriages that had taken place in the territory.
Australian Marriage Equality Deputy Director Ivan Hinton-Teoh said that couples like Britt and Hunt deserve the right to marry.
"The longer it takes for Australia to achieve marriage equality, the longer the list will be of couples like Kris and Nadine who are denied the ability to live their lives freely."
"On behalf of the majority if Australians, I congratulate Kris and Nadine and sincerely hope that they will not wait too much longer."
"We call on Coalition leadership to follow in the footsteps of our closest allies and recognise these relationships deserve equal dignity and recognition."