Alan Cumming is coming to sing Sappy Songs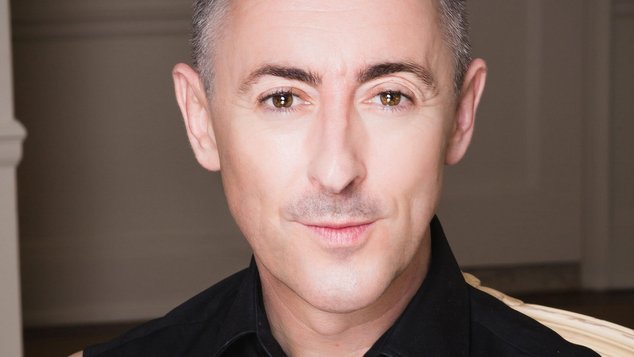 Alan Cumming is heading to Perth with is show Alan Cumming Sings Sappy Songs.
The internationally famous actor and cabaret star will be performing at The Astor Theatre on Tuesday June 13th.
Actor, entertainer, mischief-maker, cabaret doyenne and according to TIME magazine one of the most fun people in show business.
Alan Cumming has been variously labelled as a "bawdy, countercultural sprite" by The New York Times and "European, weird, and sexually ambiguous", by The Guardian.
Alan is many things to many people – renaissance man, style icon, social activist, bon viveur – but to himself (and the likes of collaborators Stanley Kubrick and The Spice Girls) he is a story-teller and provocateur for hire.
Alan's decades-rich career has seen him awarded everything from a TONY, to an Icon of Scotland, to OBEs; have a portrait unveiled at the National Gallery of Scotland; and receive nominations for Golden Globe, Emmy, SAG and Satellite Awards.
He's sold out all his previous Australian tours, now Alan returns with a brand new show. This is unmissable comedy cabaret, get ready for a bewitching night of Vaudevillian showbiz, mischief-making, show tunes, and life-affirming laughs.
This is sure to be one of the theatrical events of the year.
Cumming, who hails from Aberfeldy in Perthshire, Scotland, first drew audiences attentions when he appeared in the film Circle of Friends in 1995. The same year he also had prominent roles in the James Bond film GoldenEye and Emma.
He went on to appear in The Anniversary Party, Romy and Michelle's High School Reunion, Spice World, X2, Burlesque, The Flintstones and many other big budget films.
The actor has also appeared in many TV shows including a stint in The L Word and his memorable performance as Eli Gold in The Good Wife.  
Cumming has had an illustrious theatrical career, famously playing the Emcee in the revival of the musical Cabaret. He appeared on Broadway in Noel Coward's Design for Living and played Mac the Knife in The Three Penny Opera, starring opposite Cyndi Lauper.
Cumming is bisexual and lives in Manhattan with husband Graphic Artist Grant Shaffer. 
Alan Cumming Sings Sappy Songs premiered at New York's legendary Cafe Carlisle in 2015. After touring the show around the world Alan returned to New York for a sold out solo performance at Carnegie Hall.
Tickets to the show are available from The Astor Theatre