Alan Cumming: "I think Jesus would love the gays"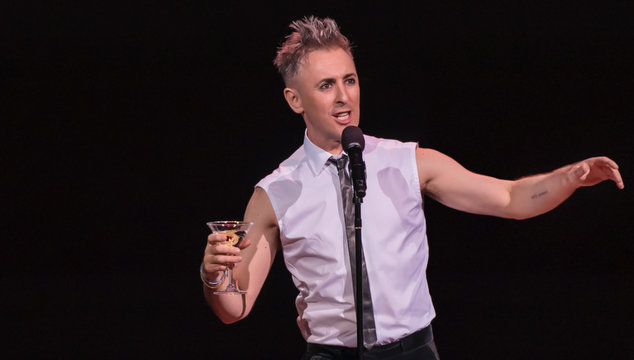 Alan Cumming has spoken about welcoming Jesus to his new bar.
Cumming is getting ready to open Club Cumming, a new queer bar on New York's Lower East Side.
"I would love to bring Jesus to my bar. I think he has been so maligned, and I think Jesus would love my bar because he loved red wine and he loved looking after people who were different and less fortunate than him," Cumming told Page Six at a recent awards ceremony.

---

---
"I think Jesus would love the gays. I think Jesus would walk in and say, 'Hey you guys . . . I actually said I hate bags.' His positive, caring, healing message has been so bastardized . . . The idea that someone says they are Christian but are against LGBT rights or endorse racism is the antithesis of what Jesus Christ's message is."
Previously Cumming created a pop-up bar in his dressing room called Club Cumming but now it's a permanent fixture in NYC. The popular bunker for gays features a mix of live performance and DJs.
Alan Cumming will be in Perth in June to perform his cabaret show Alan Cumming sings Sappy Songs.