Anthony Albanese quotes The Smiths in plebiscite debate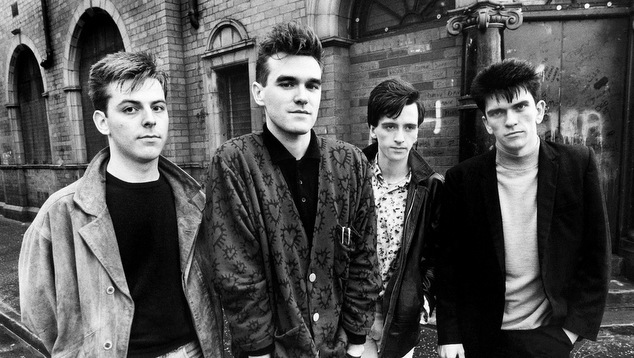 Debate over the government's doomed plebiscite bill has continued in federal parliament this morning. While MPs struggle to find an exit off the plebiscite round-about, they've continued pretty much saying the same thing over and over again – but there were a few highlights.
Albanese quoted The Smiths
Labor's Anthony Albanese managed to work a quote from UK indie band The Smith's into his speech.
"Heavy words are so lightly thrown" noted the member for Grandyler as he reflected on the debate over marriage equality.
Albanese made reference to a line in The Smith's tune What Difference Does it Make from their debut album released in 1984.
The former Deputy PM's love of the band is well known, he was spotted getting his groove at lead singer Morrissey's most recent tour, and also played the band when he programmed Rage.
Ian Goodenough is worried about children with three parents
Western Australian Liberal MP Ian Goodenough expressed his concern about possible future technological advancements in IVF technology, noting that there had been reports that scientists could now create a child with DNA from three people.
The conservative MP said he'd recently met with Millie Fontana, a woman raised by lesbian parents who is an advocate against allowing same sex couples to wed.
Goodenough said marriage was not a romance but about producing children.
"Marriage is not a romantic notion, it is an important social institution that deals with progeny," the Liberal MP declared.
Terri Butler provides dating advice 
Labor's Shadow Minister for Equality Terri Butler spoke immediately after Goodenough and offered some dating advice for the respected bachelor.
"It's a pleasure to rise to follow the member for Moore. My friend the member for Moore. I do think we may have found an explanation for his bachelor status given his description of marriage being not romantic, but a social construct important for progeny. If I was to counsel the member for Moore in his quest for love, I would say, maybe don't roll that one out on the first date. If I was to counsel him, of course I wouldn't presume to do Mr Deputy Speaker." Butler suggested.
George Brandis thinks Labor's Senator Don Farrell is adorable
The Lower house wasn't the only place that felt like the set of Perfect Match, in the Senate Attorney George Brandis looked across the chamber and declared "You are adorable" to Labor's Don Farrell.
The AG was facing a grilling over his fallout with the Solicitor General.