The queens enter the workroom in new All Stars 4 teaser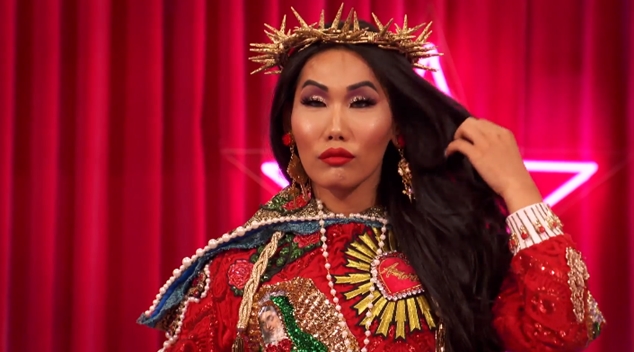 The RuPaul's Drag Race Holi-Slay Spectacular has come and gone and fans are hanging out for some real action since the 40-minute advertisement for RuPaul's latest Christmas album aired.
All Stars 4 is set to kick off this weekend, and this new teaser shows the ten returning queens entering the workroom to size up their competition.
Valentina, Trinity The Tuck (née Taylor), Farrah Moan, Monet X Change, Monique Heart, Jasmine Masters, Gia Gunn and Naomi Smalls all step in to the room, only to be surprised by re-returning All Stars 1 contestants Manila Luzon and Latrice Royale – chained together in a nod to their time as Team Latrila on the first round of All Stars.
Fans and contestants alike weren't thrilled by the All Stars 1 team twist, but will they be bringing it back for All Stars 4?
Check out the teaser below. RuPaul's Drag Race All Stars 4 airs Saturday December 15th on Stan.