Almost As Good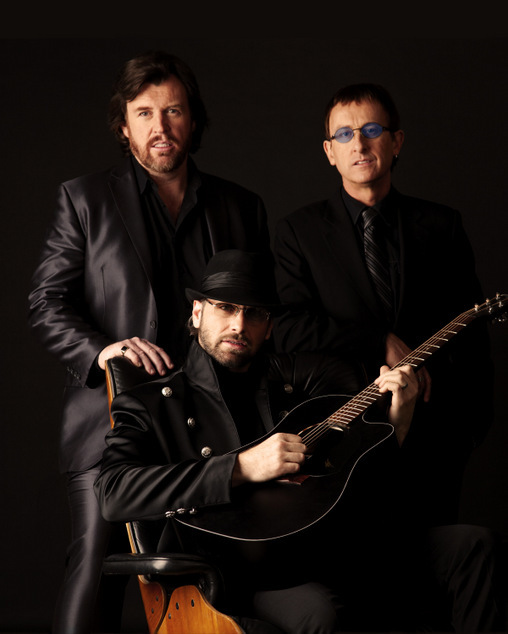 There's no chance to see The Bee Gee's live anymore. Sadly only older brother Barry Gibb is still with us. His brother Maurice died unexpectedly in 2003, while Maurice's twin Robin lost his battle with cancer just over a year ago.
The experience of the band lives on though through tribute act The Australian Bee Gees Show. Just as Bjorn Again fills the space left by ABBA, this internationally successful act has stepped into the space the original band can no longer fill. The act is so successful they actually have two versions of the act, one performing in Los Vegas and another touring the world.
Performer Michael Clift had never seen the Bee Gee's live when he took up the role of Barry Gibb in The Australian Bee Gees Show over ten years ago.
"When we first started we researched the show with one biography that was given by a friend, but at the time we couldn't find a new Bee Gees compilation in any record stores in Melbourne," says Clift, "We had to hunt around second hand stores and found old records, cassettes, the occasional live album. We started with a real hodgepodge of sources."
The band had a career that spanned from the 60's up to their last release in 2001. Selecting material from such a vast catalogue and wide time period is one of the big challenges Clift says the team face.
"That's the blessing and the difficult part of it. What do you select and put in to a show. We try to look at their entire career and give perspective, but we do focus on the more successfully periods of the 70's an 80's.
"For people who grew up at a certain time their music could not be escaped, their music was everywhere," said Clift.
The show also features some of the song the brothers wrote for other artists ranging from Diana Ross' 'Chain Reaction', to Barbara Streisand's 'Guilty' and Kenny Rogers and Dolly Parton's smash hit 'Islands in the Stream'.
The Australian Bee Gees Show is playing at The Astor Theatre on Friday night, limited tickets remain.