Amber heads to Perth for 90s Dance Mania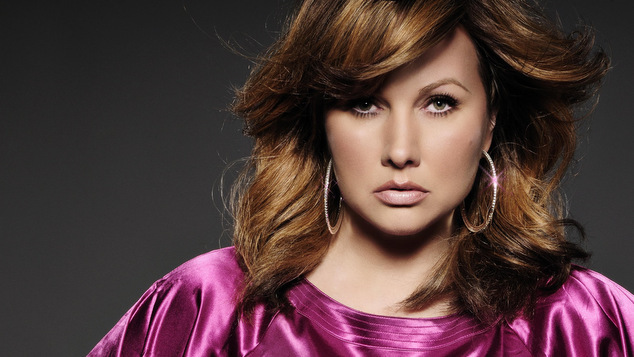 From her big '90s hits like This is Your Night and Sexual (Li Da Di), to the uplifting If You Could Read My Mind, Amber's music has always gotten a lot of spins in gay venues.
Now the pop star is heading to Perth to perform at '90s Dance Mania' at Metro City in September.
Amber spoke to OUTinPerth from Berlin and told us that music has always been a big part of her life.
"I grew up in a musical family, so music has always been around. The chances that you can 'make your money' with music are not a big chance but I always loved doing it." Amber shared.
The singer's perseverance paid off though, Amber said one thing kept leading to another until she found herself with a recording deal.
"I did a cover song for one fashion show, and then some producers approached me and said 'We're interested in working with you, how do you feel about it?' That's how it all started."
The singer said getting a start in the music business is a little like playing the lottery, and despite overwhelming talent out there, only a few people manage to make it a successful career.
"It is like playing the lottery, to get in there, and then be lucky enough to have the right song at the right time, and to meet the right people." Amber said.
The singer managed to line up all those ducks in a row when her tune 'This is Your Night' became one of the most successful songs of the mid '90s.
Once the song topped the charts around the world Amber said her life just became "a big blur" and she was pushed left and right on a trip that took her around the world.
"Sometimes you look back and think to yourself, 'Oh I wish I'd done this thing or that thing better, or that I'd taken much more time." Amber said.
Eventually, after 7 years into her label contract, the singer decided to get out of her music contract to become independent and take full control of her career.
"I can't even imagine how people like Mariah Carey or Beyonce manage it. It will eat you up alive, and I was ready to step back. I have a son and I didn't want it to take my life over." Amber said. "I still wanted to be grounded in life."
Now the singer is happy touring as part of the '90s Dance Mania shows, and agrees that audiences are lapping up the nostalgic '90s line-ups.
"A lot of people are complaining about the dark music of today and say it just doesn't give them the right feeling, but I also think that has to do with the current times we live in.
"I think music reflects society as a whole, and where we're living, and what people are doing. That's what musicians do, we go with the moment and express our feelings."
Amber said it not surprising that we've reached a point where people are going crazy for '90s music.
"There are people who go crazy about '70s music, there are people who go crazy for '80s music."
The singer said it's not surprising that now that people are little older and settled they look back with fondness for the music of a time when their life was at its greatest intensity.
Amber on recording 'If You Could Read My Mind'

 
As 'Starz on 54′, Amber teamed up with Jocelyn Enriquez and Ultra Nate to create a disco version of the tune 'If You Could Read My Mind' for the movie '54'.
"It's a well known song, originally written and sung by Gordon Lightfoot", Amber said, crediting the fact the song was already well known as part of the success.
"Miramax approached the record company and asked if they were up for delivering the soundtrack to the movie. So the Vice President came up with this idea of teaming us all up."
"Jocelyn was also on the label, and Ultra Nate was with Strictly Rhythm, and I said 'sure, why not'. We got together in the studio and did the song and it came out so good that Miramax re-shot the ending of the movie and put us in it.
"The three of us have performed that song together only three or four times in our lifetimes. Afterward everyone went their own ways. I've met Ultra Nate maybe two times where we've done the song together.
"That tune lives on and it's just a blessing." Amber said.
When Cher calls

 
Aside from her own musical success Amber has also written for other artists including Bette Midler and Cher.
"Cher covered one of my songs called 'Love One Another'…when I heard that Cher wanted to cover one of my songs I was like; 'Are you sure?'"
"They said she didn't like to second verse and wanted to change it and have it re-written. Well, you're not going to say no to Cher, so we re-wrote it, and it actually got me a Grammy nomination as a song writer! So thank you Cher."
Amber said she's always been welcomed by LGBTI audiences and has enjoyed playing at Pride festivals all over the world. The singer said she puts her success within the gay community down to several factors.
"The gay community always love uplifting music, but it's also a community that is riddled with hardships, people who are kicked out of their families for just being who they are.
"I have seen and heard all the stories. I think people like it when they have a chance to feel good, have positive music and be surrounded by people who just love you for who you are." Amber said, noting that she cherishes the connection she has with the gay community.
Amber will be appearing alongside Haddaway, La Bouche, Jenny Berggren from Ace of Base and Katrin from Black Box at 90s Dance Mania. Tickets available from OzTix.
Graeme Watson