ANOHNI and the Johnsons have a new single and an album on the way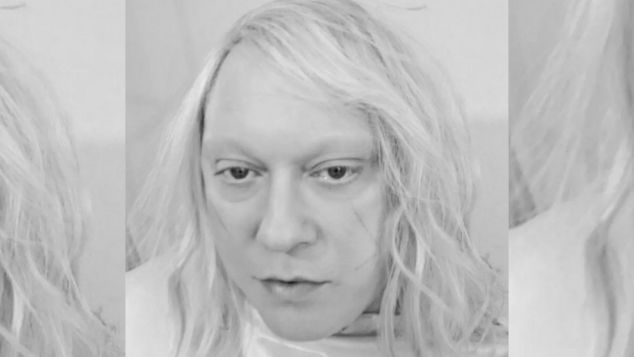 Musician ANOHNI has reunited with her band The Johnsons for a new album and has just released the first single.
The singer and band released four albums between 2000 and 2010, including 2005's I Am a Bord Now which won the prestigious Mercury Music Prize. ANOHNI released a solo album Hopelessness in 206 and followed it up with the EP Paradise the following year.
The band have always had a changing lineup but the reformed group only has ANOHNI and guitarist Rob Moose back onboard for the new album.
Moose is one of the most prolific artists working today, he's appeared on over 500 albums including working alongside Rufus Wainwright, Gwen Stefani, Ben Folds, Arcane Fire, Taylor Swift, Bon Iver, and many others.
They are joined by Leo Abrahams who has had a successfully career as an ambient artist, as well as previously collaborating with Brian Eno, Jon Hopkins, Paul Simon, Imogen Heap and Katie Melua. Another new Johnson is songwriter and producer Jimmy Hogarth, his previous work includes collaborations with Amy Winehouse, Sia, Duffy, Tina Turner, Corinne Bailey Rae and Duffy.
Also joining the band is bass player Chris Vatalaro and drummer Sam Dixon.
The reformed band's first offering is It Must Change. The video for the song features Monroe Bergdorf and was directed by artists and filmmaking duo Iain Forsyth and Jane Pollard.
The band will release their new album My Back Was a Bridge for You to Cross on 7th July.
On Instagram ANOHNI shared her excitement about releasing new music.
"Beyond excited and nervous to share this with the world. It's me giving everything I've got, stepping out during these crazy times. I want to be helpful and useful in this moment.
"We need to work collectively and pool our empathy, find ways forward. I am trying to make music that supports your dreaming, your engagement, your sense of connection, your courage, your activism. It's a feminine dream for all people." she said.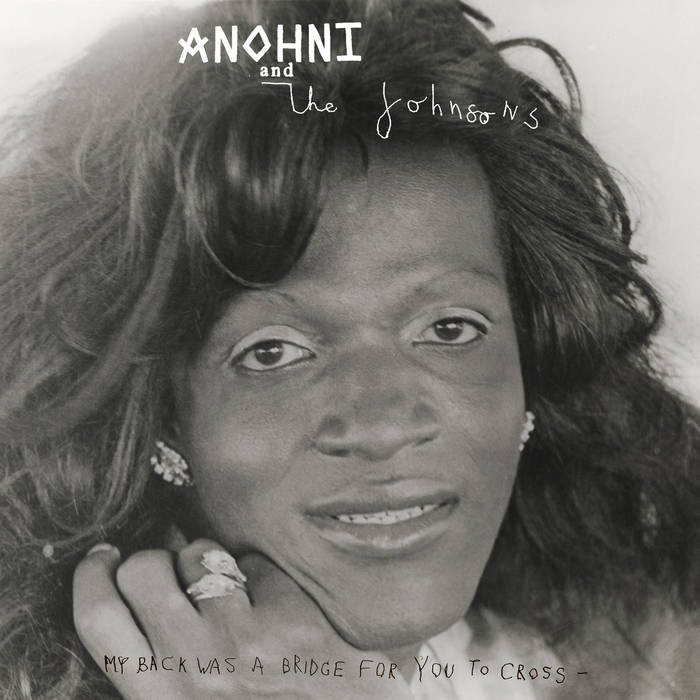 ANOHNI has also shared that the cover for the new album is a portrait of trans rights activist Marsha P Johnson, who the band take their name from. The singer also shared her personal connection to the activist who died in 1990.
"I chose this soulful portrait of Marsha P. Johnson, taken by photographer Alvin Baltrop, as the cover for my record." ANOHNI shared on Instagram.
"When I first arrived in NYC in 1990, elders in the Village told me about Marsha. I lived by the West Side high way, and I sometimes saw Marsha on Christopher Street. I admired her, and fate decreed that on the sunny day before her passing, at the gay pride parade, I thanked her, and told her I loved her, and kissed her hand. She smiled sweetly and just said "Oh I love you too, doll".
"A week later, her precious body was drawn from the Hudson. I organized some friends to walk from Sheridan Square to that spot by the water's edge where her body had lain. I was wearing a wedding dress. A few souls spoke at this memorial. Then I spray painted her name across the piers and covered the village with posters of Marsha wearing a tiara, and the word "S.T.A.R." The whole thing set a fire inside me that I didn't understand.
"I tried as an artist to help carry her name across a divide of night and into the broader light of culture. In 1995, we re-enacted her journey in The Ascension of Marsha P. Johnson. I sang River of Sorrow over and again. In 2006, she smiled upon us from the screen during TURNING. In 2012, when I performed at Radio City Music Hall, I saw her name on the marquis. It felt like a triumph, but it was still a secret, her work still invisible.
"In the last six years Marsha has finally been recognized by multiple sources as the Rosa Parks of the trans and gay Civil rights movements, along with her sister, Sylvia Rivera.
"For me, it is an honor to represent Marsha here, who Agosto Machado once described as a bodhisattva. This record cover, the most important of my career, commemorates the restoration of connections and neural pathways between generations, past and future." ANOHNI said.
OIP Staff
---

You can support our work by subscribing to our Patreon
or contributing to our GoFundMe campaign.