Anthony Callea Delivers a Fun Show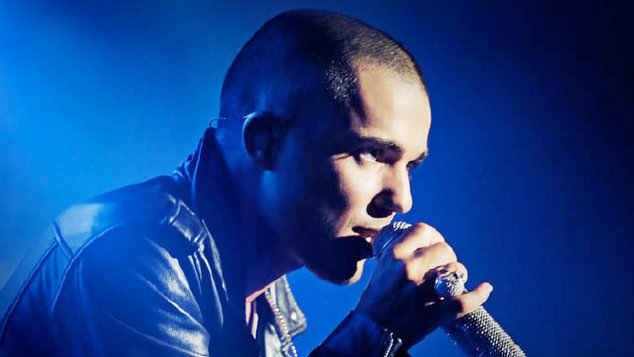 It's a perplexing proposition, Anthony Callea delivering a two hour show solely of songs written or performed by George Michael.
Undoubtedly what was clear at Friday night's show is that Callea is an engaging performer and can deliver a flawless vocal. As an entertainer he was engaging, sharing jokes with the audience, clearly having a good time and the whole show was delivered 'tongue in cheek' as Callea donned a series of outfits that took us back to the heyday' of '80s Wham! and MTV.
Yet, throughout the show I couldn't help but constantly wonder why we're not prepared to come out and see Anthony Callea sing two hours of his own songs.
Callea is not alone in having a show solely focusing on other artists work, Vika Bull is brilliant in her Etta James show, Christine Anu is performing the songs of Aretha Franklin and just last week Robbie Williams was in town mining the works of Fred Astaire, Frank Sinatra and Dean Martin.
All of these artists are wonderful performers, and maybe that's what it takes to get an audience to leave their lounge rooms in 2014, the double hit of a great performer and tribute to another great performer.
Given that George Michael has cancelled on Perth twice in recent years, its great that someone else is stepping up to use his tunes, we'll probably be waiting a long time for George himself to drop by and deliver his own 'Careless Whisper'.
Callea took to the stage at The Astor opening with 'Amazing' from Michael's most recent album of original material, 2004's 'Patience', before moving into 'Father Figure' and the lesser known title track from 'Patience'.
Callea, sporting a short 'number 1' haircut, embodied '80's style with a studded leather jacket. When he commented how hot it was wearing the ensemble, the crowd were more than forthcoming with their suggestions that he should just take it off.
During 'Fastlove' Callea showcased his dance moves and let's be honest, he's pretty damn hot. Throughout the show the singer oozed an equal amount of machismo and camp flirtation. During one talk break he joked with the audience about his preferred filters on instagram and got into a risque discussion about the size of his diamond studded microphone.
Fellow 'Australian Idol' alumni Courtney Murphy joined Callea on stage for to sing Elton John's 'Don't Let the Sun Go Down on Me' with the two singers noting that ten years have passed since they first came to prominence.
Callea really showed he had the vocal ability to take on Michael's songs working his way through Bonnie Rait's 'I Can't Make You Love Me', 'Jesus to a Child', and the powerful 'Kissing a Fool'.
The first half of the show was brought to a close with a enthusiastic rendition of 'I Knew Your Waiting for Me' with backing singer, the truly awesome Suzie Ahern stepping up to deliver a powerhouse vocal duet. In the second half of the show Ahern sang another duet with Callea, the Stevie Wonder tune 'As' and later she flawlessly provided a live rendition of the Mrs Robinson 'Would You Like Me To Seduce You' vocal sample during 'Too Funky'.
Callea got the crowd singing along to 'Faith' and also delivered the challenging song 'One More Try' alongside renditions of 'Freedom 90' and his take on 'Somebody to Love'. After showing that he could take on the massive vocals of the Queen tune Callea joked, 'After singing that 'The Prayer' doesn't seem so hard." While the crowd called for him to sing the classical tune, he firmly declined reminding everyone that this night was all about the work of George Michael.
The show wrapped up with local saxophonist Carl Mackey taking to the stage to provide the signature sound of 'Careless Whisper'. Callea was soon back for an encore that got the entire venue standing up to sing 'I'm Your Man' and finally 'Wake Me Up Before You Go-go'.
At the end of the night Callea had shown that he is a great singer and entertainer, reminded that George Michael has written some amazing songs, and quite a few cheesey pop hits too.
Despite only having recorded a handful of albums in his career George Michael has written a lot of songs and I wished that Callea had sung a few more of George Michael's compositions over the songs of other writers that Michael has recorded. I was aching to hear 'Edge of Heaven', 'I Want Your Sex' – the full three part version, 'Praying for Time', 'Everything She Wants' and many others, but maybe this just means that Callea can update the show and return again.
Graeme Watson