Anthony Callea lands in the jungle for 'I'm a Celebrity…'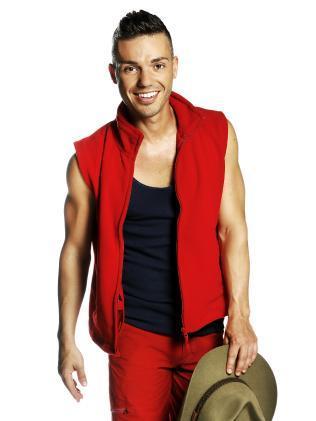 Singer Anthony Callea is one of the new contestants dropped in the middle of the African jungle for 'I'm a Celebrity Get Me Out of Here – Australia'.
Callea has nominated Lifeline as his charity to support by being in the show. If makes it through to the end of the show Lifeline will gain $100,000.
Prior to being dropped in the jungle Callea said he hoped he made it though to the end, suggesting by the end of the show he'd be very hairy and have a mono-brow.
Also appearing on the show is Iron Woman Courtney Hancock, choreographer Bonnie Lythgoe, Rugby player Paul Harragon, comedian Akmal Saleh, pop star Jo Beth Taylor, footballer Brendan Fevola, DJ Havana Brown, actor Dean Geyer and Prisoner star Val Lehman and reality TV star Laurina Fleure.
At the end of the first episode sporting star Shane Warne joined the cast.
It has been reported that Warne is earning a $3-million pay check for taking part in the series, significantly more than his fellow contestants. Warne has selected his own charity The Shane Warne Foundation as his nominee for the $100,000 prize if he wins – but last week he announced the charity would be closed.
Callea began the show by parachuting into the campsite with half of the other contestants, while the other half arrived via a white water rafting challenge.
The singer described the experience as one of the worst of his life, with the singer visibly shaking as he prepared to jump from a helicopter.
Later in the show he showed no fear, confidently retrieving two objects from a tank filled with live eels – using only his mouth, while other contestants dealt with scorpions, worms and cockroaches.
Catch the next episode of 'I'm a Celebrity Get Me Out of Here' at 7:30pm on Channel Ten. The first episode can be watched online at TenPlay.