Anxious Arnold: Please Like Me's Keegan Joyce talks season 4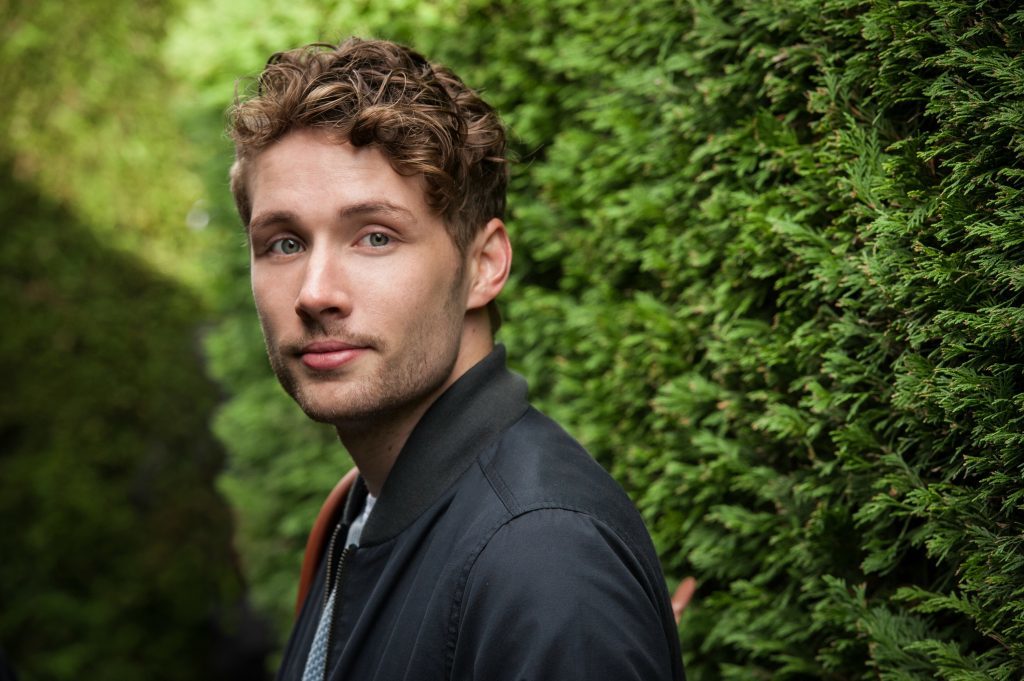 Calling from a trip to his hometown of Sydney, Keegan Joyce is a far more confident man than his Please Like Me alter-ego Arnold.
The 27-year-old actor, also known for his role as the son of the titular character of ABC's Rake, is able to leave his character's anxiety disorder on set as post-production is finalised on the upcoming season of Josh Thomas' emotionally charged comedy.
"It's a shorter season this year, only six episodes rather than ten. Just because… I'm actually not sure why, you'd have to ask Josh. I believe it was just better for timing to get them out by the end of the year."
Joyce, who plays Thomas' love interest and boyfriend during the second and third seasons of the show, says he has nothing but admiration for his onscreen partner, whose program is the first ABC scripted comedy to receive a fourth season.
"It's a lot for him personally to write, direct, act in, and do all the post-production on all of the episodes while simultaneously being the executive producer. Six is still a pretty big workload."
Now having spent three years with the cast filming 26 episodes, Joyce says he has become close with every member of the incredible ensemble cast.
"We're all pretty good friends and we see each other as much as time and location permits. Having spent so much time with Josh, Tom (Ward), Emily (Barclay) and Hannah (Gadsby) over the last three years has been really good because having a comfort around on set is really important. Especially for this show which is pretty easy-going most of the time but has these incredibly heavy moments… so it's good to have your friends around while you do that."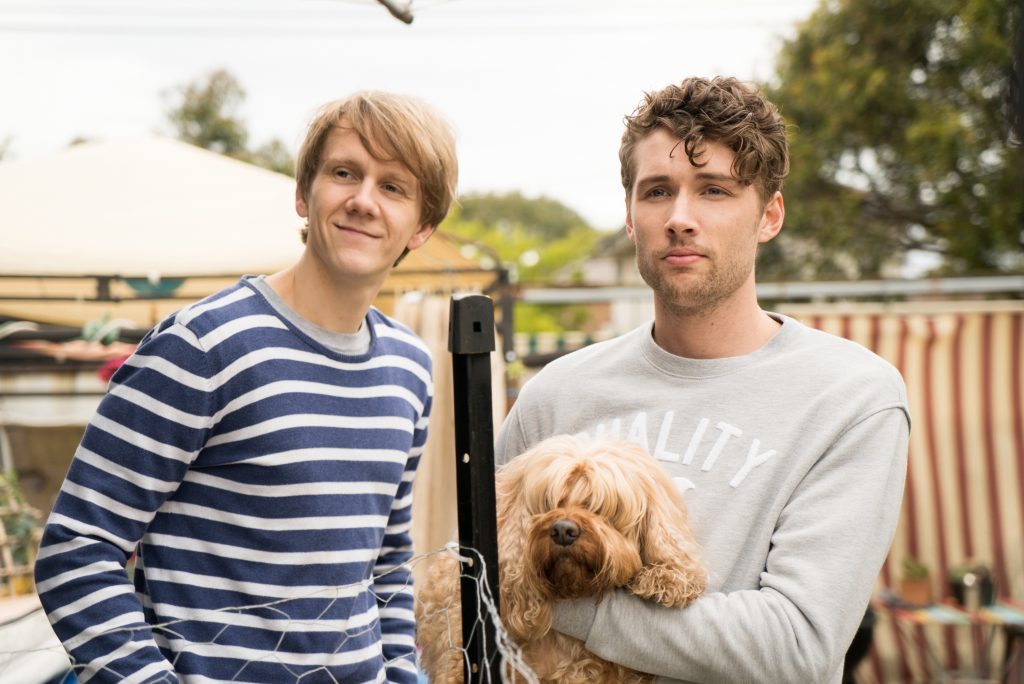 Speaking with OUTinPerth, Joyce's co-stars have shared some of the television firsts that had surprised them. While Josh struggled with having to remove his clothes so often in front of so many people, Hannah wrestled with having to have her first onscreen kiss. Joyce, however, was not so fussed.
"I kissed my first boy on television! That was pretty huge. There is a bit more skin from Arnold this season so I've spent a lot of time being mostly naked around 50 – 60 people so you kind of get used to that after a while."
---

---
Joyce's focus was drawn to developing his character and ensuring he was portraying mental illness in a respectful and realistic way.
"This show has become really well known for so many incredible television firsts, in many ways. It's important that we try to get those firsts fair, right and respectful. That is probably more nerve-wracking than having to kiss anyone or pretend to have sex. When we're shooting I kiss Josh more than anyone else in the world.
"I don't have an anxiety disorder. Before the show I had not properly understood the difference between being anxious and having an anxiety disorder. I knew there was a difference but didn't comprehend how huge it was. It was really enlightening for me. We spent a lot of time researching. Josh has spent so much time and energy finding out exactly what people experience. The hardest thing in the end is that people experience anxiety very differently from person to person. We try to get it as real as possible and I kind of got to turn it into my own version, which is hopefully being presented accurately and respectfully. I get really nice comments from people all around the world from people who say they can really relate to Arnold's struggle and it's been good to show him throughout this season and the last dealing with his anxiety, attempting to overcome it and find different ways to approach it."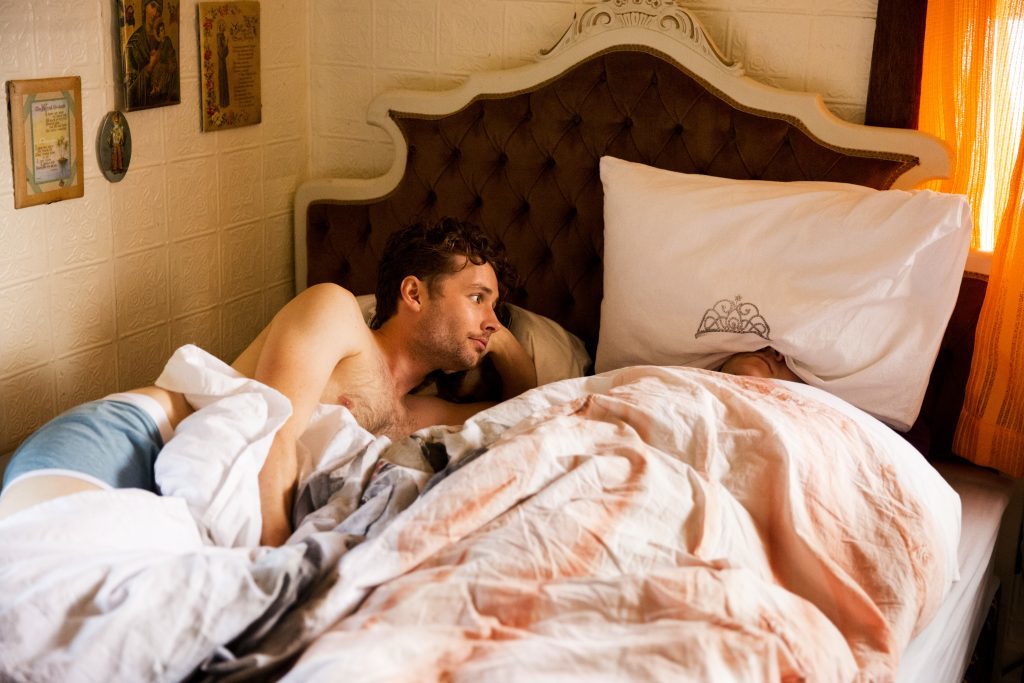 Please Like Me masterfully weaves every day issues into it's stories throughout the series, not only dealing with mental health through Arnold and Josh's mum Rose (who has been diagnosed with Bipolar Disorder), but also race, feminism, addiction, sexual health and family.
The sometimes heavy subject matter is balanced with comedy and beautifully innovative use of music. Joyce says one of his most memorable moments would be when his character abruptly begins singing Sia's power-ballad Chandelier to Josh's father.
"We had some really fun moments in the upcoming season that I think people will love. There's definitely more singalongs. Chandelier was probably more nerve-wracking than fun for me…"
Preferring to film scenes with as many of the cast as possible, as those moments tend to be less emotionally intense, Joyce says nothing brightens up the set like Kim Craig nee Day herself, Gina Riley, who will reprise her role in the fourth season as Arnold's mother.
"She's just incredibly lovely. She's so switched on and genuinely funny. There are these beautiful moments she has. A tiny look can crack you up. It was great to see Gina come back as Donna. We had a round table scene and she really stole the show with her jokes and hilarious moments. It's difficult sometimes because they're so funny and Arnold has to HATE it. The whole battle for me filming those scenes is just not laughing. The biggest struggle of my life during those weeks is not laughing at Gina Riley."
Please Like Me returns to ABC TV on Wednesday 9th November at 9.30pm
Leigh Andrew Hill