Aston by-election result looks to be a disaster for the Liberal party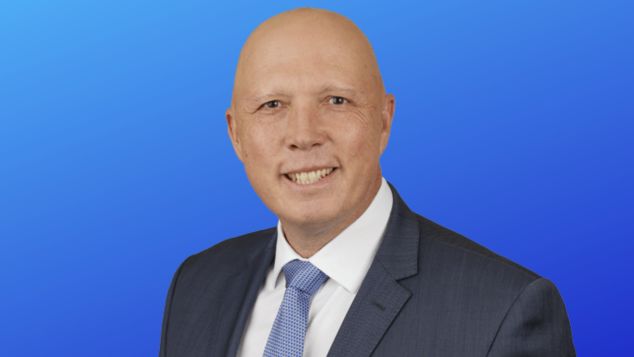 The results of the Aston by-election look to be a disastrous result for the Liberal Party, with early counting showing a significant swing towards Labor indicating at history making moment.
It's been over a hundred years since an opposition party has lost a seat to an incumbent government at a by-election, and all the pundits were tipping that the Liberals would hold the seat that was vacated by former Education Minister Alan Tudge.
Tudge resigned from parliament triggering the by-election, which is being seen as a test of the leadership of Liberal leader Peter Dutton. As votes were tallied on Saturday night the political experts declared there was a good chance Labor candidate Mary Doyle would be the winner over the Liberal candidate Roshena Campbell.
At 8:15pm (Victorian time) the ABC's election expert Antony Green declared Labor would win the seat. If the final count delivers the seat to Labor it will leave the Liberal party with only two seats in metropolitan Melbourne.
Appearing on the ABC's election night panel Liberal MP Keith Woolahan said he did not believe the recent disputes within the state Liberal party regarding Moira Deeming and her involvement in the Let Women Speak event in recent weeks had been a factor in the loss.
While Woolahan denied squabbles in state politics had been a factor, he said it was time members of his party stopped having so many public disagreements. Wollahan said he still believed Peter Dutton should remain as the leader of the party and would be able to take the Liberals to victory at the next general election.
Shadow Finance Minister Jane Hume said she believed a wide range of factors were in play and had affected the result. "The Liberal party brand is not in terminal decline." Hume said, voicing her support for Peter Dutton as leader.
Former Liberal party strategist Tony Barry said the result was "cataclysmically bad".
While Liberal MPs were denying the result would trigger questions about the party leadership, Greens MP Sarah Hanson-Young took to Twitter describing the result as "A good night for the Labor Party, a great night for Angus Taylor."
OIP Staff
---

You can support our work by subscribing to our Patreon
or contributing to our GoFundMe campaign.