Australia Condemns Ugandan Homophobic Violence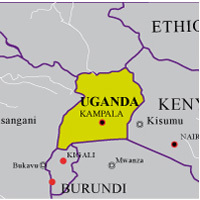 The Australian Government has condemned the murder of Ugandan human rights activist David Kato and urged the Ugandan Government to bring those responsible to justice.
A Department of Foreign Affairs and Trade spokesperson told OUTinPerth Australian authorities were also urging the Ugandan Government to protect its citizens from discrimination and violence.
'The Australian Government condemns the murder on 26 January of leading Ugandan human rights activist, David Kato,' the DFAT spokesperson said.
'The death of Mr Kato is a great loss to the human rights movement in Uganda. As part of the non-government organisation, Sexual Minorities Uganda, Mr Kato worked tirelessly advocating for the rights of gay, lesbian, bisexual transgender and intersex (GLBTI) people in Uganda.
'Through this terrible tragedy we are once again reminded of the courage and conviction of human rights defenders. In speaking out against discrimination and abuse they often put their own lives and livelihoods at risk.'
The Australian Government urged the Government of Uganda to conduct a 'thorough and transparent investigation' into Kato's murder.
On February 2, Reuters reported that a man had since confessed to Kato's murder after a 'personal disagreement' led to the attack where the gay rights activist was beaten to death with a hammer.
The spokesperson said Australia had been, and remained, 'deeply concerned' by discrimination against homosexuals in Uganda.
'The Australian Government raised its concerns about Uganda's proposed Anti-Homosexuality Bill, which was before Parliament in 2009-10, with the Government of Uganda on several occasions, including at ministerial level,' a DFAT spokesperson said.
'The Australian High Commissioner to Uganda also outlined Australia's views to the Ugandan Foreign Minister and has written in similar terms to the Speaker of the Ugandan Parliament.
'Mr Kato was instrumental in challenging the Anti-Homosexuality Bill and promoting GLBTI rights in Uganda. The Australian Government calls on the Government and the people of Uganda to continue Mr Kato's legacy of promoting and defending the human rights of all individuals, regardless of their sexual orientation or gender identity.'
Senate Urges Rudd Against Ugandan Violence
Benn Dorrington