Australia Day Honours highlights well-known and everyday Australians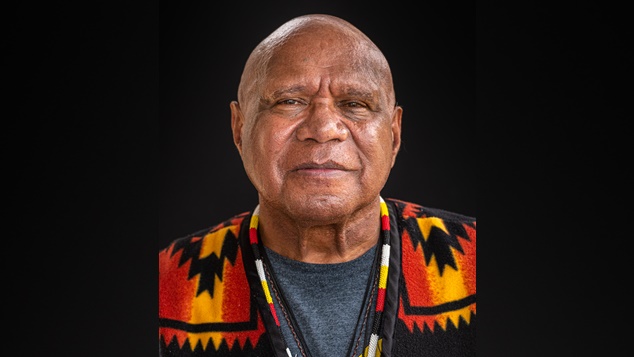 Indigenous musician and rights advocate Archie Roach has posthumously been named a Companion of the Order of Australia, the nation's highest accolade.
His citation reads: For eminent service to the performing arts as a songwriter and musician, to Indigenous rights and reconciliation, and through support for emerging First Nations
artists.
Roach passed away in July 2022.  He first came to prominence with his song Took the Children Away which highlighted the plight of Australia's stolen generation.  His debut album Charcoal Lane was released in 2010.
He went on to release ten more albums. In 2020 his final work The Songs of Charcoal Lane saw him revisit the songs from his first album. In 2015 to celebrate the 25th anniversary of the record some of Australia's top recording artists released their versions of Roach's songs including Paul Kelly, Courtney Barnett, Dan Sultan, Dr G. Yunupingu, Briggs and Urthboy.
During his career Archie Roach toured the globe opening for artists including Joan Armatrading, Billy Bragg, Suzanne Vega, Bob Dylan and Patti Smith.
His career saw him receive many accolades including being inducted in the ARIA Hall of Fame, being named Victoria's Australian of the Year in 2020. His contribution to Australian society was previously recognised in 2015 Queen's Birthday Honours when he was appointed a Member of the Order of Australia.
The respected musician is just one of 1,047 recipients of awards announced last night, including 736 in the General Division of the Order of Australia and awards for meritorious, distinguished and conspicuous service.
Governor General David Hurley congratulated those receiving honours.
"The recipients have had a significant impact at the local, national and international level and are, quite simply, inspiring," the Governor-General said.
"They go above and beyond, are from all over the country, and contribute every day in every way imaginable. These are the people who see us through good times and bad. They're the first to show up and the last to leave.
"They're almost always humble to a fault, but I urge recipients, for today, to put aside that humility – it's important they know how much they are valued."
Also receiving the Companion of the Order of Australia Award was Western Australia's Governor Chris Dawson, former Labor senator for Queensland Margaret Reynolds, medical researcher Professor Melissa Little, scientist Professor Emeritus Peter Hannaford, and Justice James Allsop, Chief Justice of Australia's Federal Court.
Of the 736 honours in the general division, forty-eight per cent were awarded to women, the highest percentage of female recipients since the system began in 1975.
Carol Kidu has been named an Officer of the Order of Australia, born in Queensland Kidu became a member of the Papua and New Ginea government serving as the Minister for Community Develpment from 2002 – 2011. For many of her years as a politician, Kidu was the only woman in the parliament.
Among her contributions is setting up a parliamentary committee focusing on HIV, and spending time on a United Nations Global Commission on HIV and the Law.
Monash University's Professor Warrick Anderson has also been appointed an Officer of the Order of Australia for distinguished service to health and medical research organisations, and to professional associations. He previously served on the International Advisory Board of the Australasian Society for Human Immunodeficiency Virus (HIV).
Film Director Phillip Noyce has been recognised for his long film career. Among his films are Rabbit Proof Fence, Newsfront, Dead Calm, Salt, and Clear and Present Danger. 
Television chef, restauranter and author Kylie Kwong has been awarded for her service to the hospitality industry, and to the community. Terry Blamey, is a name any serious Kylie Minogue fan will instantly recognise. Alongside managing the career of Minogue and her sister Dannii, Blamey has also worked with Deni Hines, Gina G, Fiona Horne and Richard Clapton. His contribution to the management in the music industry sees him celebrated today.
Sir Michael Bishop, who also holds a CBE, has been been made a member of the General Division of the Order of Australia for his significant service to the not-for-profit sector through philanthropic support. Alongside supporting arts and culture, education and healthcare, he's also recognised for his support for the LGBTQI communities.
David Polson, a giant in the world of HIV activism, has also been recognised. Polson was one of the first people in Australia to be disagnosed with HIV, and he's spent his life educating people about the realities of the disease. He's a regular lecturer at many different universities and is the Community Champion of the National Association of People Living with HIV.
Professor Brian Kelly from the University of Newcastle can add AM after his name after he was recognised for his work in medical education. He was formerly a member of the Neurology Working Group, at the University of New South Wales' National Centre for HIV Epidemiology and Clinical Research.
Actor, writer and comedian Jean Kitson is also recognised for her significant service. While she's best known for her appearances on comedy shows like The Big Gig, she's also served as an ambassador for a wide range on charities and advocacy groups.
Autor Liz Byrski, who began her career writing in local newspapers in Perth, before working as a producer at ABC Radio, has been acknowledged for her contribution to education, the arts, and literature.
Producer Michael Cassell is recognised for his significant service to the theatre. He's been behind some of the biggest stage shows in recent years including The Lion King, Singin' in the Rain, Kinky Boots, Les Miserables and Priscilla, Queen of the Desert. 
LGBTIQA+ rights advocate Michael Barnett has been awarded the Medal of the Order of Australia. He has served as the President of Aleph Melbourne, a social, support and advocacy group for people who identify as Jewish or who have a Jewish heritage, living in, around, or have a connection to Melbourne, Australia. Barnett has also contributed to Melbourne's queer media group JOY and many community organisations.
Also recognised is Rebecca Johnson, who has served as President of Brisbane's Pride Festival since 2019, been a member of indigenous queer organisation Tekwabi Giz and worked on many suicide prevention, mental health projects and community initiatives.
Claudia Karvan is also recognised, while the actor is known for her long career in film and television, she's also served behind the screens as a board member of Screen Australia. Karvan currently stars in the Stan series Bump of which she is also the co-creator.
OIP Staff
---

You can support our work by subscribing to our Patreon
or contributing to our GoFundMe campaign.